Econlockhatchee River
(Econ River)

Econlockhatchee River north west of Kennedy Space Center is a tributary of the St. Johns River.
The Econ River is my "go to paddle spot" when the coastal lagoons are actually too blustery to kayak or I'm seeking some solitude of the river and forest, instead of the solitude of the open lagoon.

Kennedy Space Center on the right, the St. Johns River in the center of the photo & the Econlockhatchee River is the little winding ribbon of green on the left side of the picture.

Heavy rains in the Orlando area will often raise the Econ water levels overnight & making it impossible to paddle under the bridge

---
One the more interesting aspects of the Econ is the shifting of water levels. Basically it is a different river every time you launch. From a lazy river with beautiful sand bars to a raging flood through the oaks and pines of the Little Big Econ State Forest
Rain elevated water

The Econ River is 54 miles in length and the water is tannic, (tea colored) however on low water days, the river becomes almost clear allowing you to observe the bottom of the river is lined with two feet long Sailfin Catfish (Pterygoplichthys multiradiatus)— an invasive species native to South America and covered with bony scales.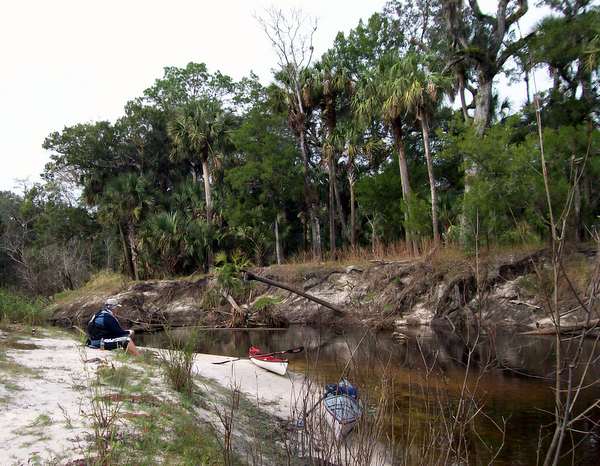 Plenty of sand bars for a lunch break (Low water day)

Some days the water level is in the "trees"

A popular mountain bike trail parallels the Econ River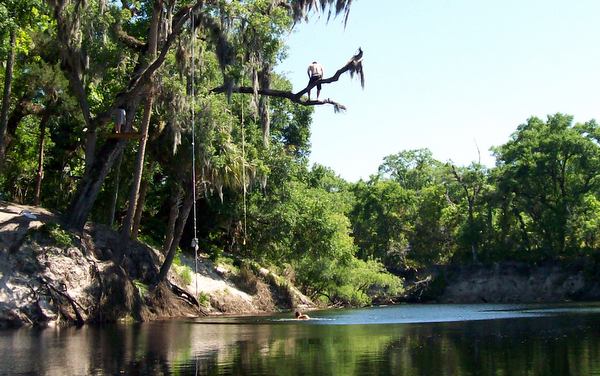 Tree jumpers:
Because the river is close to Orlando, there are lots of hikers, bikers and even tree jumpers.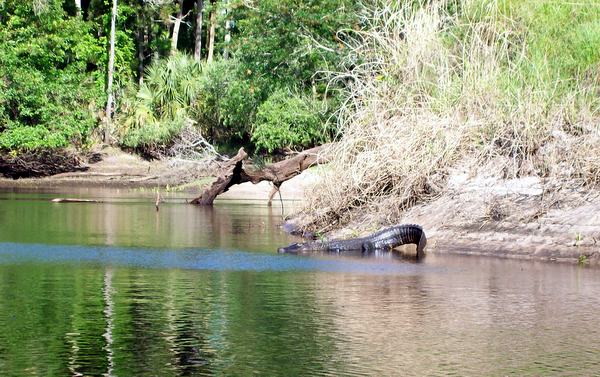 The alligators seem to take no notice of the tree jumpers.
(or perhaps it notices every splash?)

Favorite Launch locations:


My personal favorite launch spot is from the C. S. Lee park boat ramp on Highway 46 and paddle north to where the Econlockhatchee River empties into the St. Johns River.
Turning upstream into the Econ, you can observe the changes from river marsh to pine and oak uplands.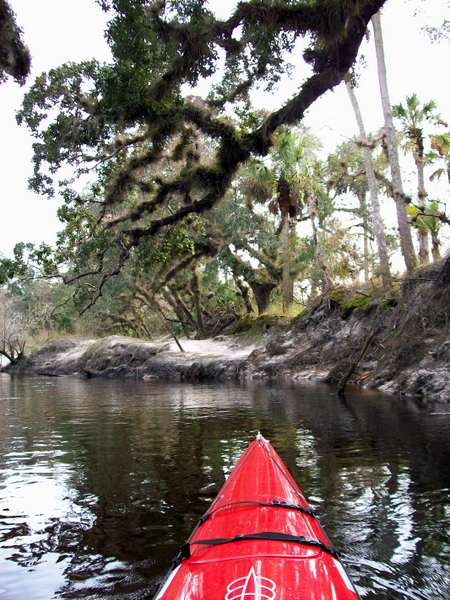 My other favorite launch spot is from Snow Hill Road under the bridge. & paddle upstream-as far as I feel like it and paddle back to my truck-reducing the need for two vehicles.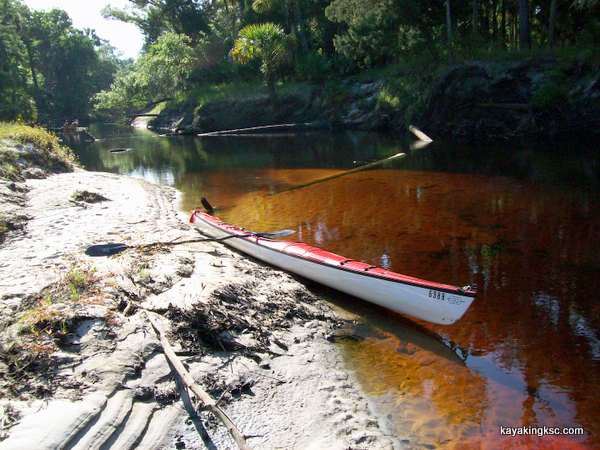 Low water spring day on the econ or otherwise known as "rudder up" days.
My QCC-700 expedition kayak is great for the twisting econ, the open lagoon or the Muddy Missouri River & the MR340 race

And when the urge strikes me: Some fresh "Specs" (Speckled Perch) as they are called in Florida..

---
Many paddlers prefer the County Road 419 launch.-Easy quick launch.
And others like the launch at the Little Big Econ State forest however a kayak cart is required to get to the river

Easy paddle downstream towards Highway 46


---
---
Return Home from Econlockhatchee River page

---
---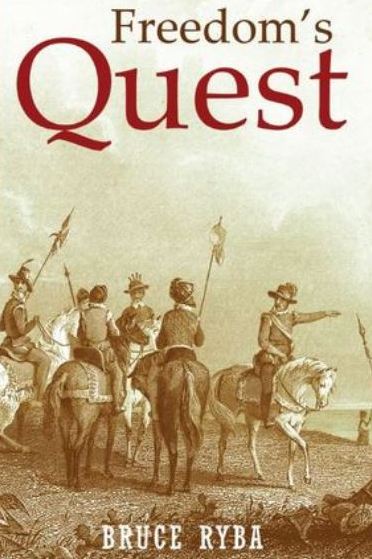 My fictional series/stories on Florida history:
Freedoms Quest (book one)
Struggle for the northern frontier and other lost tales of old Florida. 
Available on Amazon
---