Vacation kayak paddle trip to the San Juan Islands of Washington State
Had such a wonderful time....not sure what to say about it!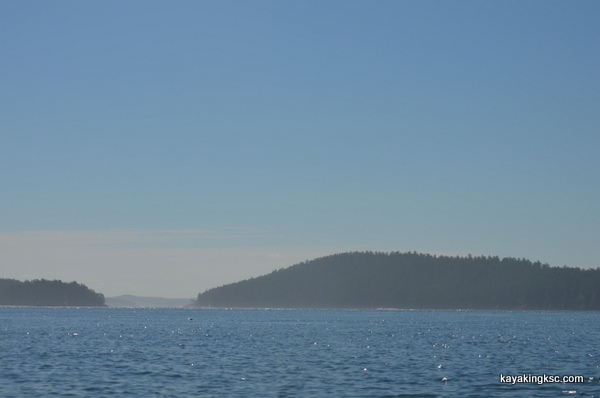 San Juan Islands

---
During my career as a diver for the USAF I had been on been diving and surfing trips to San Juan in the Caribbean and the contract aircraft that supported the USAF Eastern Test Range landed in Puerto Rico twice a week.
However I never heard of the "San Juan Islands" which nearly straddle the Canadian and United States border-Just south of Vancouver.
The Juan de Fuca Straight was just another mark on the atlas by some volcanos.
My wife however had heard of the whale watchers at Lime Kiln State Park and the ferry to Friday Harbor.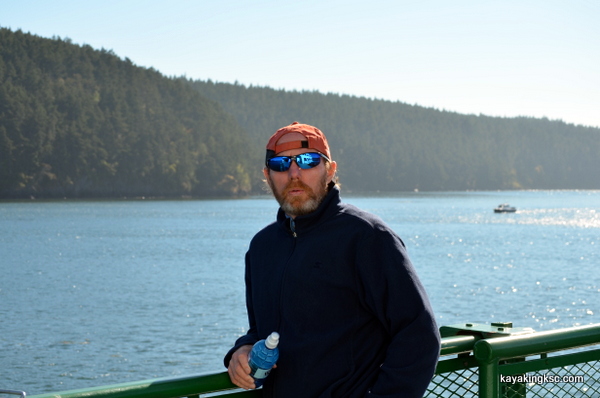 Ferry ride....

The superpower fast ferry arriving at Friday Harbor
(No roads to the San Juan Islands)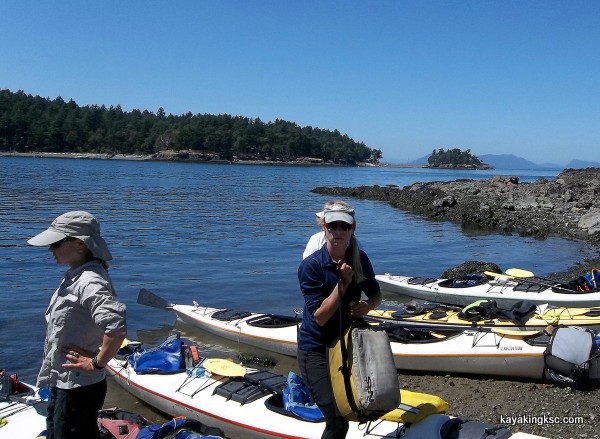 Our wonderful, no... EXCELLENT guides at the launch point after arriving on the giant ferry in Friday Harbor.

---
So our paddle vacation to see some 'wild' orcas.
We left the Bioluminescence and rocket launches of east Florida for a vacation "camp & kayak" paddle trip in the scenic San Juan Islands on the north west coast of Washington State.
Loaded our gear on a plane in Orlando & some hours later landed in Seattle. Rented a car for the drive north of the city to catch a ride on the giant ferry to San Juan Islands.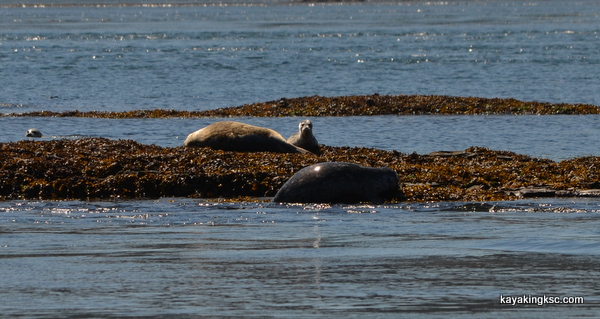 Northwest Locals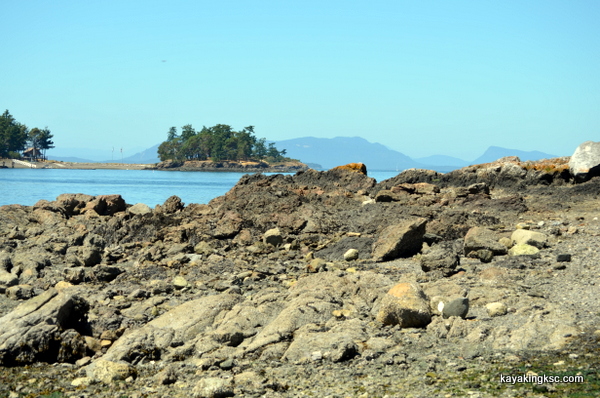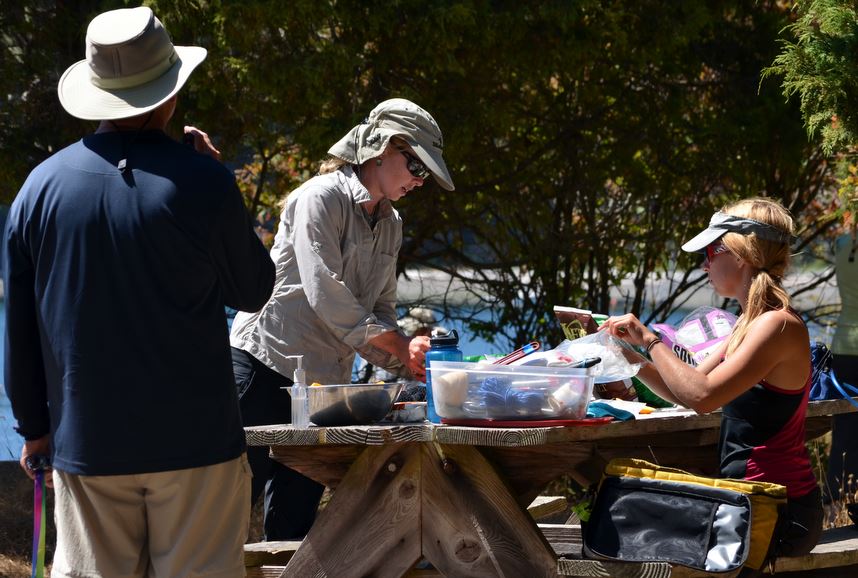 Lunch on an unnamed island before making the paddle across the Haro Straight

---
---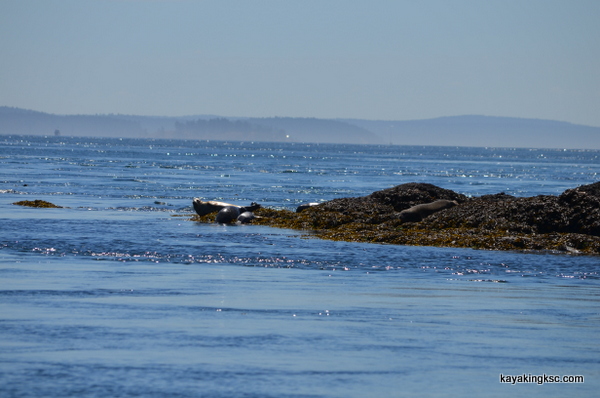 Well I sure this is an old joke,
but crossing the "Haro" straight-was quite harrowing.

As mentioned I had never heard of the San Juan archipelago before planning for the kayak trip-a new place to paddle.
However the islands located just south of Vancouver (Vancu....? Well some place in Canada) were a pleasant surprise and a wonderful change from Florida or the Caribbean Islands that I was familiar with.

Wow, crossing the Haro Straight was invigorating, scary, exciting and made me appreciate all the hours spent in a kayak practicing for the MR340
The very unpredictable Haro Strait. Our guides explained the Mid-channel depths averaged 600–900 feet. However around mid channel we reached an area where unseen submerged islands were within 60' of the surface.
The very exciting result of the submerged islands were "sudden and Un-predictable currents and waves" that were truly harrowing!

The closest similar experience that I could think of was paddling under the bridge during an outgoing tide while crossing over to Sanibel Island in south west Florida. That was truly scary

On our trip across the Haro Straight (I felt sorry for our fellow inexperienced paddlers)
I am certain they were terrified.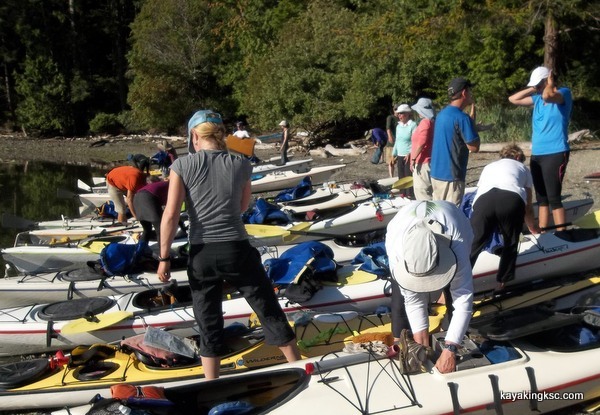 Arriving at our base camp on Stuart Island & setting up tents.

Camp set up.
We brought our own tent and sleeping gear via Delta

---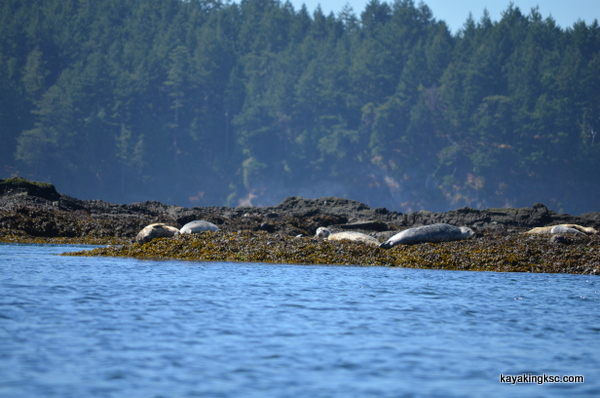 From our base camp on Stuart Island we paddled to multiple locations. Nope those are not manatees on the rocks. (Or so I was told)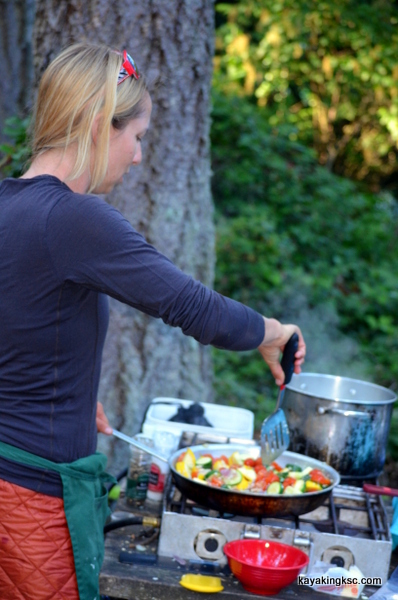 Feasting every day on an island just south of the Canadian border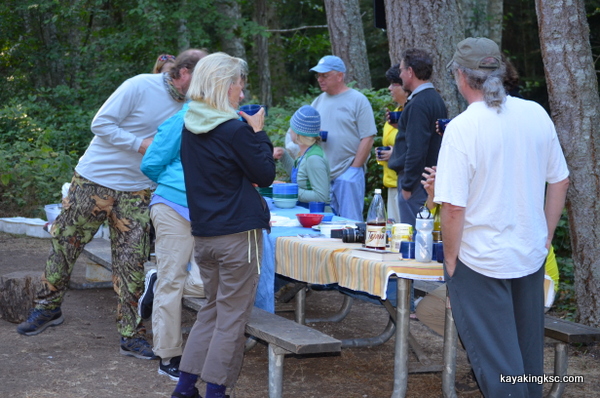 Fellow paddlers enjoying wine and cheese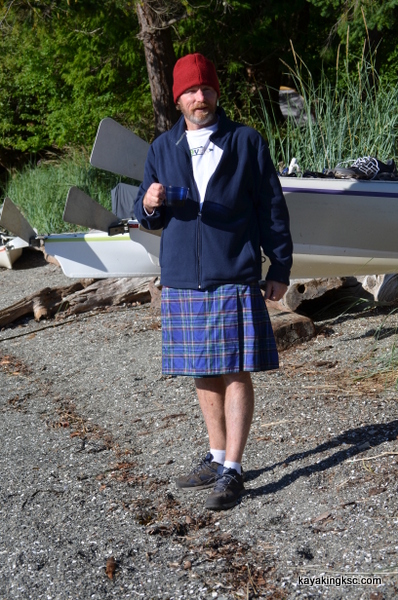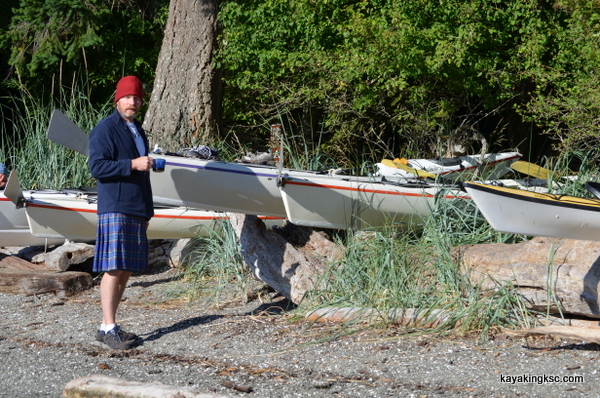 June mornings cool enough to require cap and jacket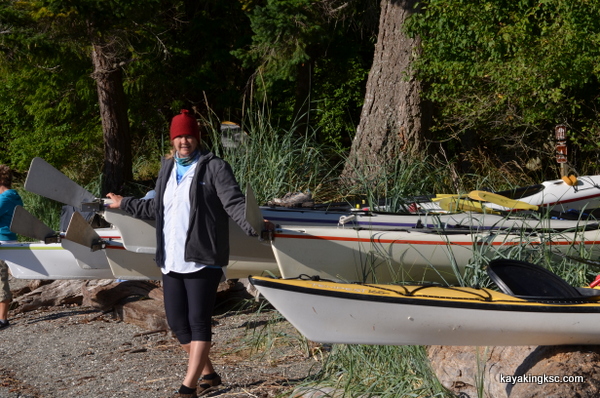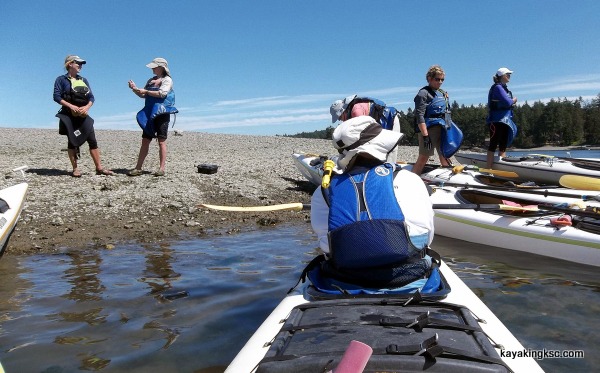 Lunch breaks at more uninhabited islands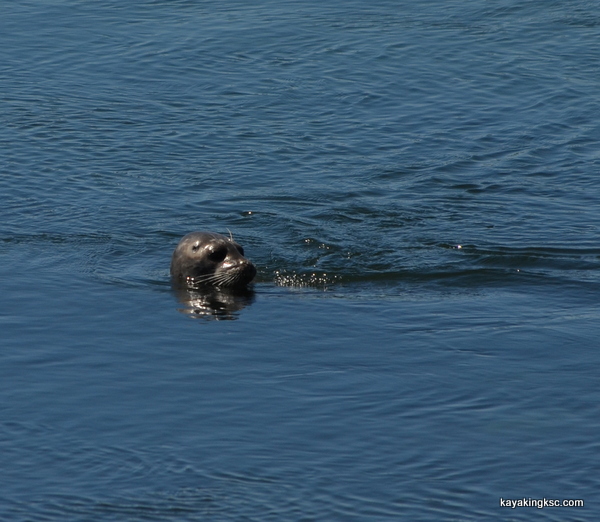 Do these things bite?
No matter how many of these things I chased into the water, NO orcas appeared to feed on them. The San Juan orcas seem to prefer fish....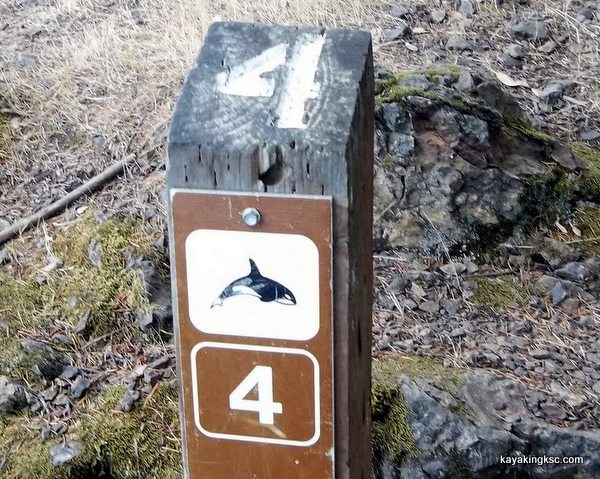 Only man made Orcas to be found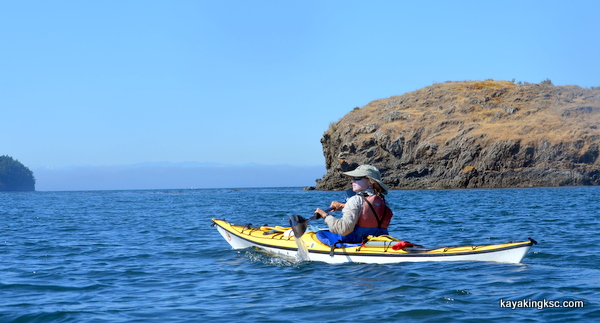 Crossing back over the Haro Straight was just as harrowing.
Wait, is that fog bank in the distance? (shades of the MR340)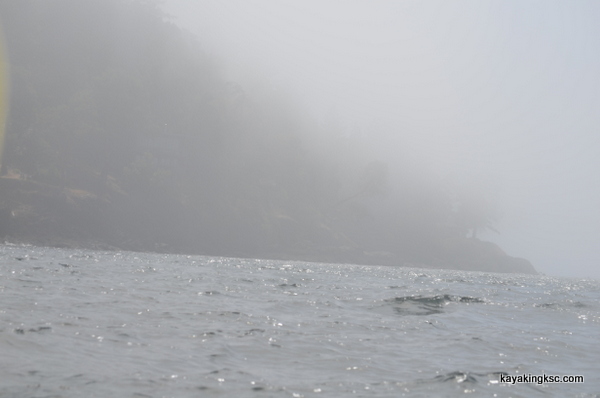 Fog bank swept over us.Unpredictable waves and fog!
Actually it does not really get better than this for adventure. (Well an pod of orcas broaching would have added to the excitement!)

---
And to the park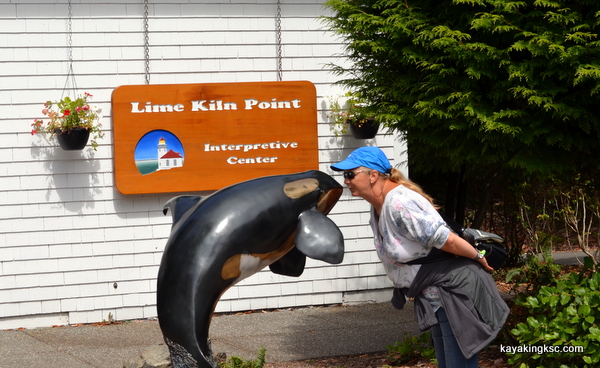 This trip, these were the only Orca photos.
And that may have been a good thing.

---
---

Return Home from our vacation to the San Juan Islands page

---
---
Do you need the perfect gift?
For pet lovers around the globe, "It's a Matter of Luck" is a collection of heart warming stories of horse rescues from the slaughterhouse. 
Available on Amazon: 
---
---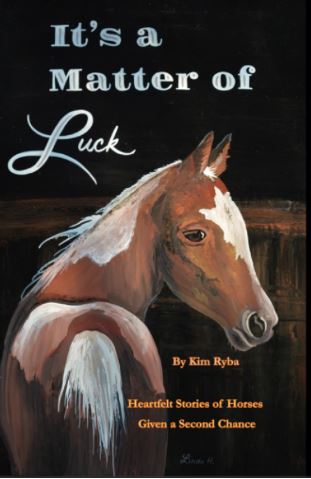 It's a Matter of Luck: Inspirational, Heartfelt Stories of Horses Given a Second Chance.
by Kim Ryba & Lina T. Lindgren
Warning: This book may cause your eyes to water in a good way. (speaking from experience after reading it)
Please give Kim and Lina a heartfelt review on Amazon!
---
---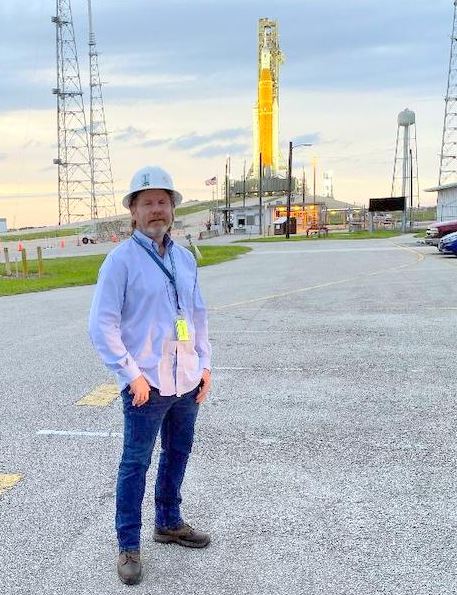 Author Bruce Ryba at Kennedy Space Center Launch Pad 39B & Artemis 1. "We are going to the Moon!"
Author's discussion (that's me) on You Tube of a book review on Amazon
For the video versions of information, please check out my YouTube Channel (Turkeys, Flintknapping, dive stories etc.)
---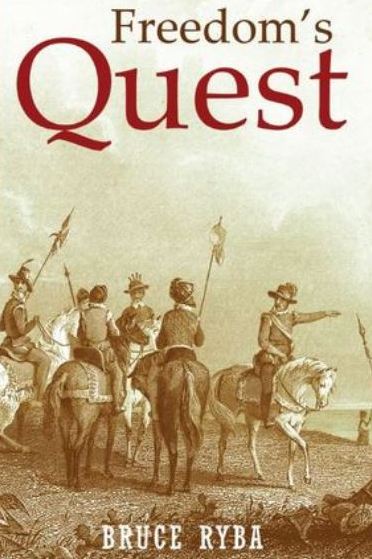 My fictional series/stories on Florida history:
Freedoms Quest (book one)
Struggle for the northern frontier and other lost tales of old Florida. 
Available on Amazon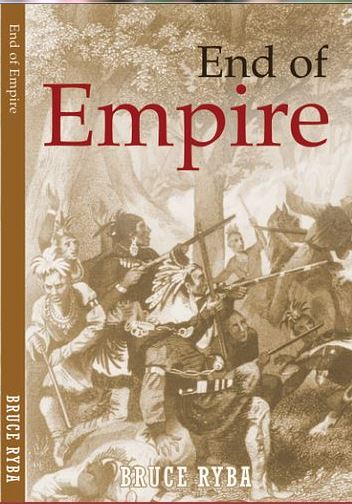 Book Two: Available on Amazon November 2023
---