350+' tall "ML" The Mobile Launch Tower
(or moving a behemoth to the beach launch pad)
"Inside the Gate" of the largest space port on the planet
-Years after the Space Shuttle Program was closed, Kennedy Space is getting ever closer to launching their SLS rocket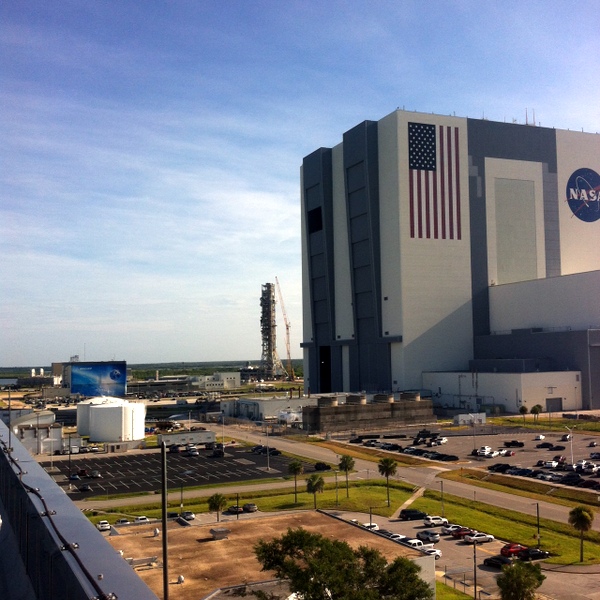 View of the Mobile Launch Tower from the roof of OSB-1 (operational support building #1)

---
The 300+' ML Mobile Launch Tower for NASA's new SLS rocket: "picked up" by the crawler & transported from the construction park site to the beach launch pad 39B for a "Test Fit"

The "Crawler" driving under to ML to pick up the behemoth tower.
The two crawlers have been modified to lift and transport 18 million pounds.

---
The "ML" being carried to the launch pad

---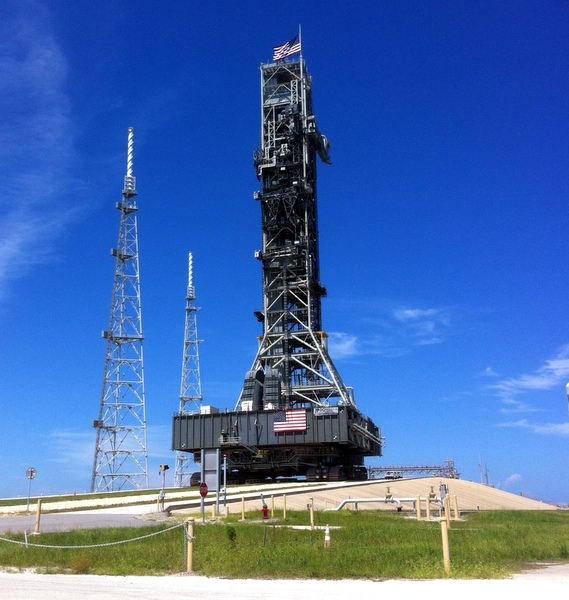 ---
And up the slope to the top of the launch pad

The Crawler and tower straddling the flame trench at the top of the pad.

---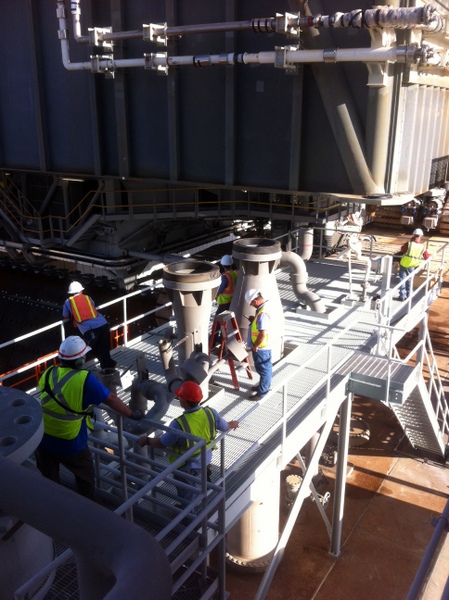 Lining up the Crawler to set the Mobile Launch tower onto the pad support stanchions

---
Gently & exactly setting the Mobile Launch tower onto the pad support stanchions

---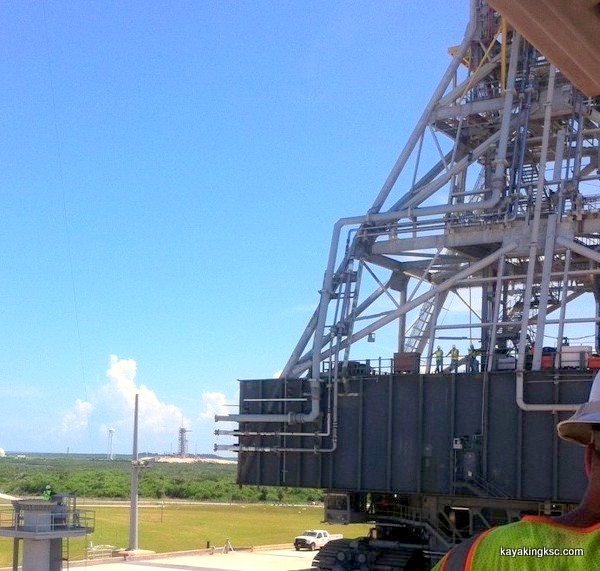 Everyone agreed, that the ML Safety observers (seen on the deck) for the two day trip "In late August" had the worst job of the fit test.
Pad 39A (SpaceX pad is in the background)

---
---
FYI, just thought I would share these few photos to demonstrate the building excitement on Kennedy Space Center for the EM1, SLS lift off!

---


---
Return Home from ML Mobile Launch Tower page

---
---
Do you need the perfect gift?
For pet lovers around the globe, "It's a Matter of Luck" is a collection of heart warming stories of horse rescues from the slaughterhouse. 
Available on Amazon: 
---
---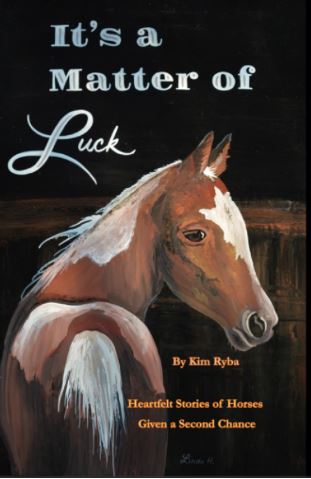 It's a Matter of Luck: Inspirational, Heartfelt Stories of Horses Given a Second Chance.
by Kim Ryba & Lina T. Lindgren
Warning: This book may cause your eyes to water in a good way. (speaking from experience after reading it)
Please give Kim and Lina a heartfelt review on Amazon!
---
---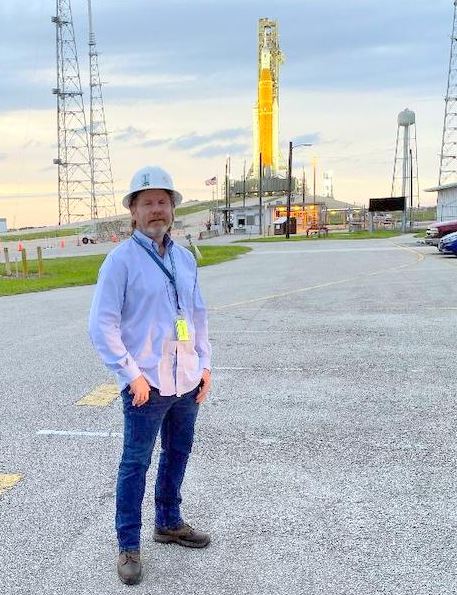 Author Bruce Ryba at Kennedy Space Center Launch Pad 39B & Artemis 1. "We are going to the Moon!"
For the video versions of information, please check out my YouTube Channel (Turkeys, Flintknapping, dive stories etc.)
---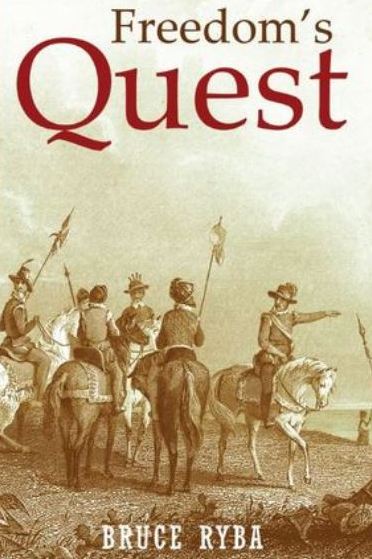 My fictional series/stories on Florida history:
Freedoms Quest (book one)
Struggle for the northern frontier and other lost tales of old Florida. 
Available on Amazon
---