Mosquito Lagoon
Mosquito Lagoon and the North Banana River are the two healthiest locations on the Indian River Lagoon (my personal observation only) and my favorite places to paddle or fish.
When my children were growing up, these were the two "Go To" places--both areas lack the development, homes and yard fertilizers that poison the rest of the lagoon estuary.
Consequently and not unexpected both bodies of water are the playgrounds/work areas of world class fishing guides.

Such a great photo:
The Space Shuttle on Launch Pad B & the background is the south end of Mosquito Lagoon!
Photo Credit: NASA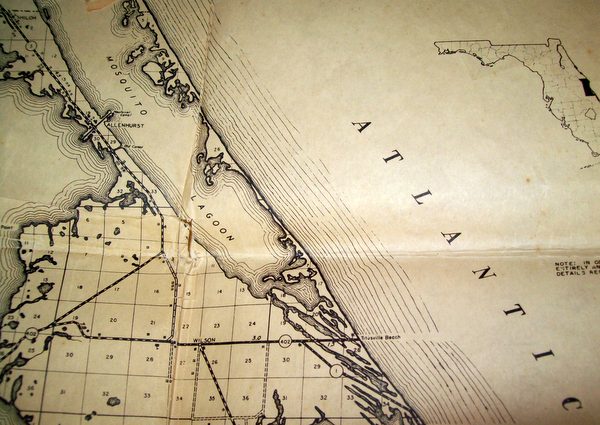 South Mosquito Lagoon, Haulover Canal & Max Hoek Creek

---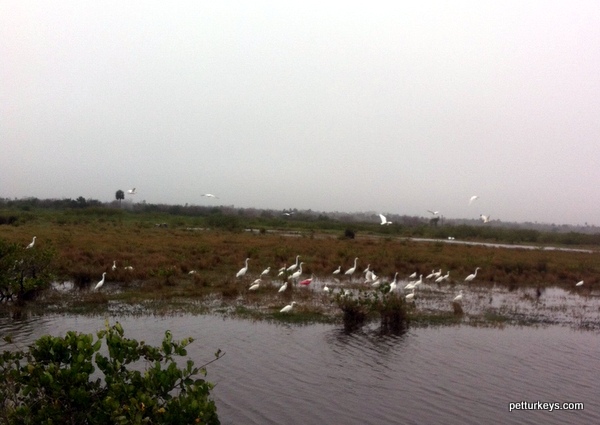 Biolab Road on the west side of Mosquito Lagoon

---
The sort of mysterious "hand cast" I found near Biolab Road on Mosquito Lagoon

---
Mosquito Lagoon at the north end of Kennedy Space Center is remote and an hour's drive from our house, having to drive around the space center and over the bridge in Titusville.
However, however by bringing my kayak to work & with the help of my KSC identification badge; at the end of the work shift, I can be to Mosquito Lagoon in eight minutes!
Can you do anything in eight minutes?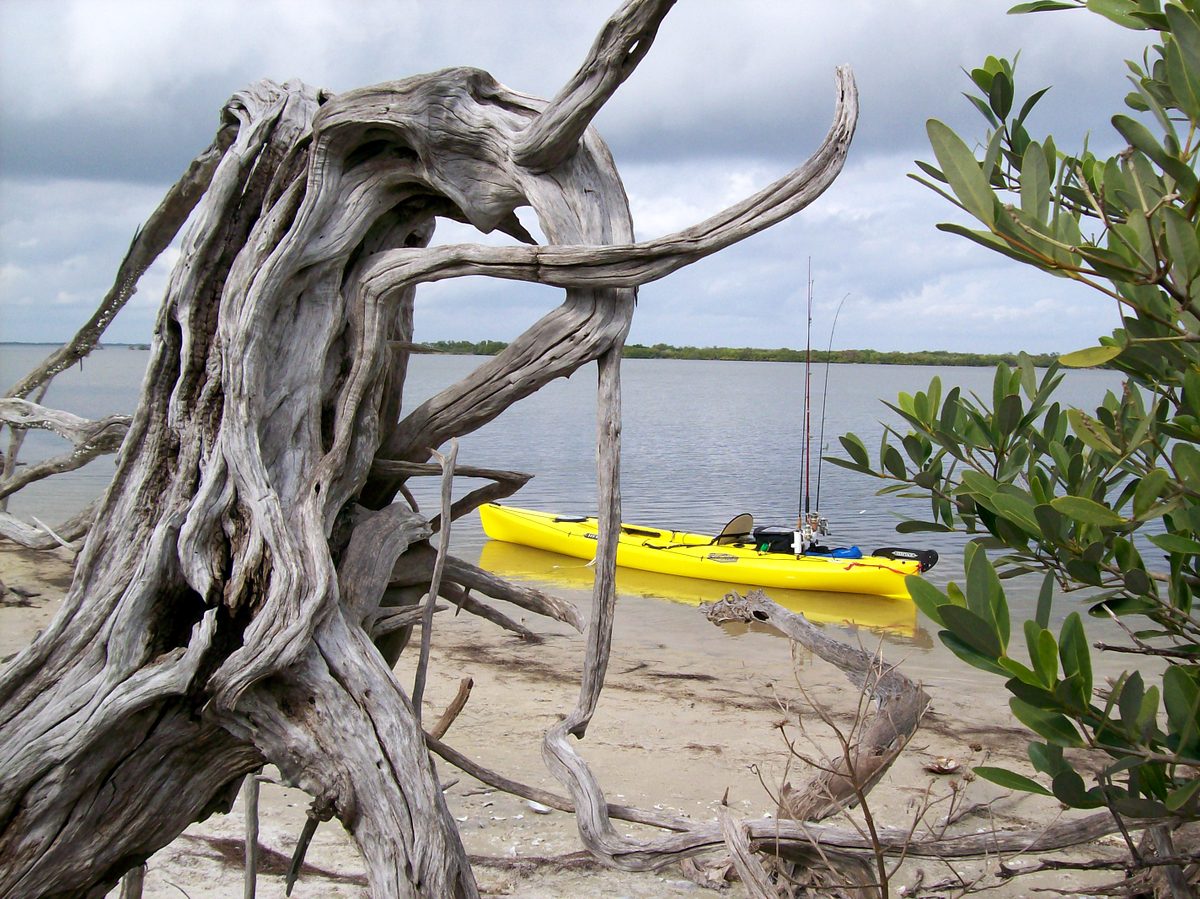 Eddy Creek on Canaveral National Sea Shore is my favorite launch spot on Mosquito Lagoon.

---
The name: Mosquito Lagoon
Well named! Please, sometimes consider avoiding the lagoon at height of Mosquito season or at least be prepared to lather on copious amounts of insect repellent as protection from the plentiful & large stripped leg Marsh Mosquitos.
(Original name of Mosquito Lagoon can be found on my Spanish exploration of the space coast page)

Mosquito season is also lightning season. More than once we have played it too close to making it to the safety of our vehicle before the storms swept the lagoon.
In fact this video clip from a local fishing site shows the fisherman playing right up to the scary lightning. Have to think there might be an addiction or something. ha!

But other than the skeeters & storms; Mosquito Lagoon is huge, primitive, remote, wild, unpredictable, in other words perfect.
My preferred launch spot is now Eddy Creek on Canaveral National Sea Shore (east side of Mosquito Lagoon) However I have used them all, BioLab ramp, Barris Cove (Haulover Canal) Beacon 42 Ramp, Oak Hill & Max Hoeck Creek.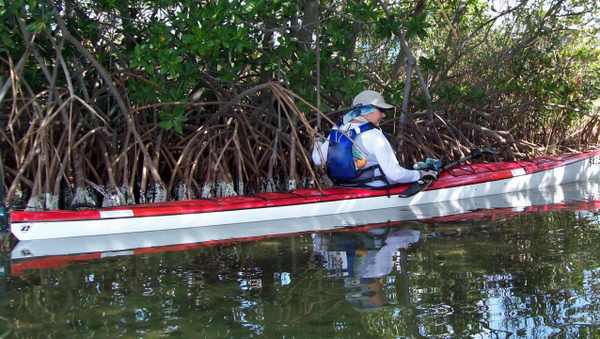 We have enjoyed all of these launch location and the ramps on the Indian River only a few miles away, across State Road 3: Dummit Cove & Dummit Creek, Patillo Creek and the east entrance to Haulover Canal.
Stunning areas

---
---
Mosquito Lagoon alligator story
Last Space Shuttle launch as seen from Mosquito Lagoon

Great Mangrove Snapper fishing

---
Wind...….

In fact the paddling the north side of Kennedy Space Center is usually dictated by the wind:
Strong wind from the west: paddle the east Lagoon.
Strong wind from the east: paddle the west Indian River,
Strong wind from the south: paddle the Max Hoeck Creek area of the lagoon (south shore)
And finally: strong wind from the north, stay (shelter) in Haulover Canal-along with all of the other boaters thinking the same.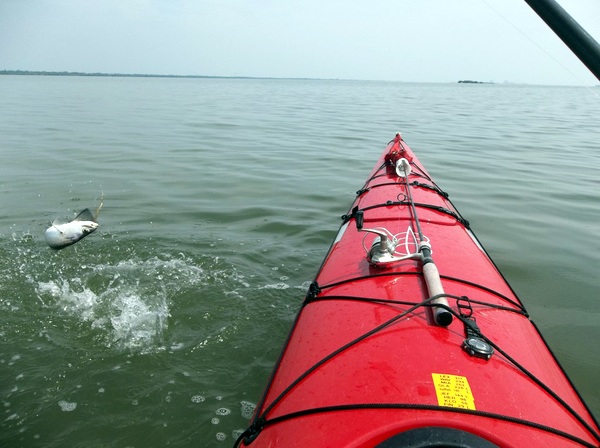 Bountiful Mosquito Lagoon!

However, there came a time when Eddy Creek became our default parking area. Even though there is a national park entrance fee.
Did I mention  "Remote, wild, unpredictable?"
Came a time when mine and other's vehicles were broken into because of the remoteness of the lagoon area.
I even met Kennedy Space Center Security Police hiding in secluded areas waiting for the call to seal off the roadway once the authorities were alerted for about a vehicle break-in.
Might be better now. However for the foreseeable future I have opted to park at Eddy Creek. It is a one mile paddle to the wide open Lagoon,-no problem in the QCC700.
Second option in Barris Cove/Haulover Canal, but Barris Cove parking can get filled up quickly when the weather is good.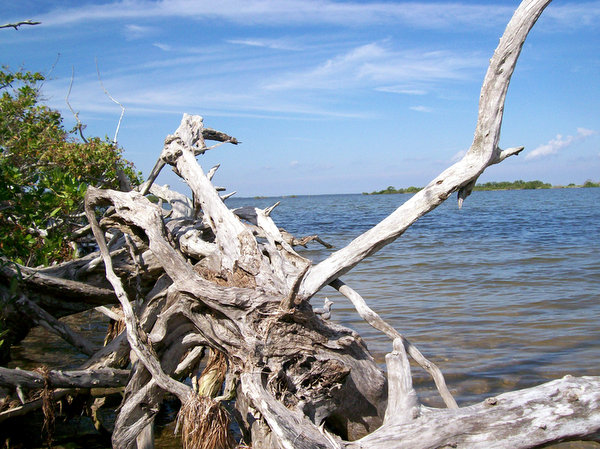 Entrance of Eddy Creek and Mosquito Lagoon

---
Launch Pads!

One of the unique things about south Mosquito Lagoon (Max Hoeck Creek) is that you can paddle or motor boat in sight of the KSC launch pads.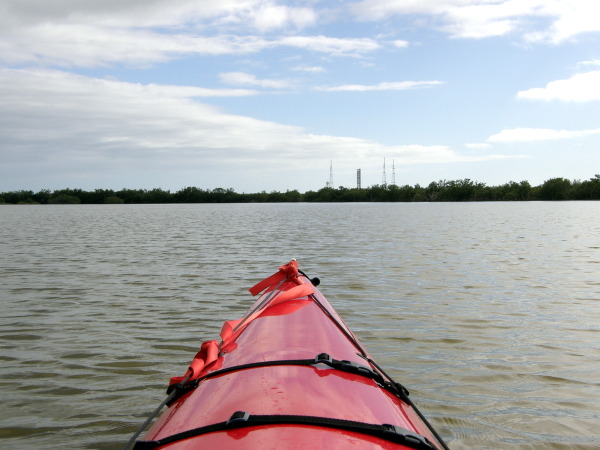 Not sure where else on the planet you can do this.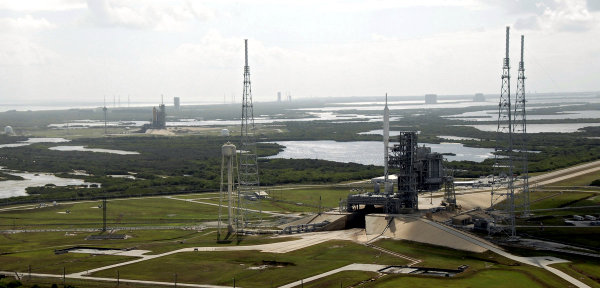 Close up of same rocket (Ares) as in the kayak picture.
Photo credit: NASA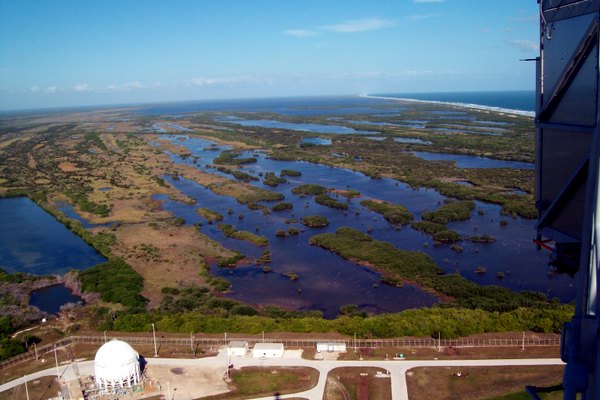 And a photo from the Pad B, Space Shuttle Fixed Service structure-next to the Ares rocket. Photo is shot looking north to Max Hoek Creek (Mosquito Lagoon) and the Atlantic Ocean/Canaveral National Seashore
Photo Credit: Mine. I took the picture just before the service structure was demolished to make way for the new mobile launch tower. New SLS era!

---
---


Return Home from Mosquito Lagoon page
Kayakingksc.com

---
---
Do you need the perfect gift?
For pet lovers around the globe, "It's a Matter of Luck" is a collection of heart warming stories of horse rescues from the slaughterhouse. 
Available on Amazon: 
---
---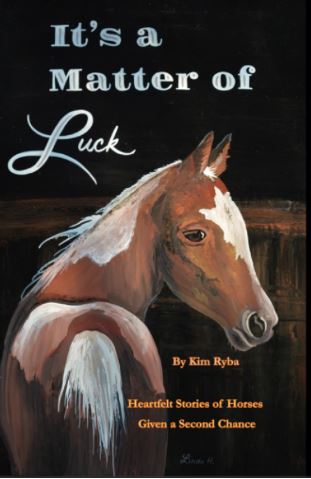 It's a Matter of Luck: Inspirational, Heartfelt Stories of Horses Given a Second Chance.
by Kim Ryba & Lina T. Lindgren
Warning: This book may cause your eyes to water in a good way. (speaking from experience after reading it)
Please give Kim and Lina a heartfelt review on Amazon!
---
---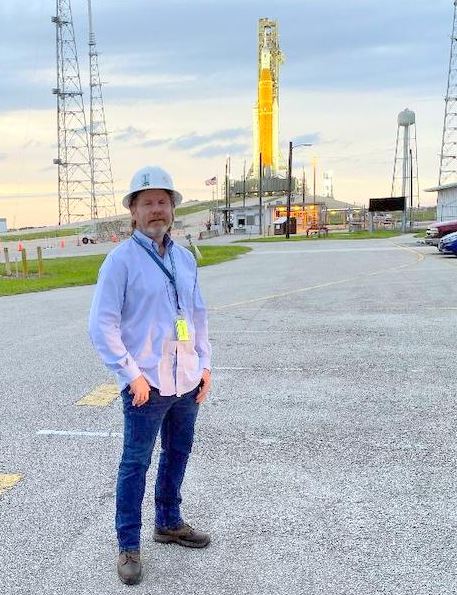 Author Bruce Ryba at Kennedy Space Center Launch Pad 39B & Artemis 1. "We are going to the Moon!"
Author's discussion (that's me) on You Tube of a book review on Amazon
For the video versions of information, please check out my YouTube Channel (Turkeys, Flintknapping, dive stories etc.)
---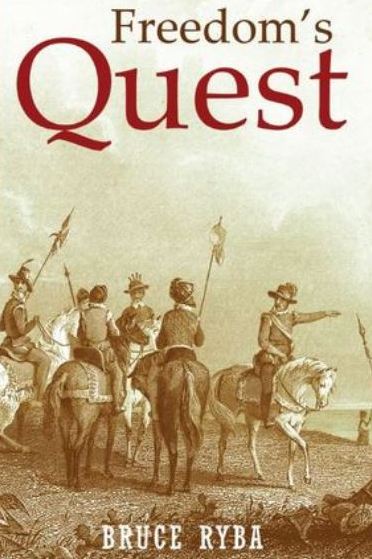 My fictional series/stories on Florida history:
Freedoms Quest (book one)
Struggle for the northern frontier and other lost tales of old Florida. 
Available on Amazon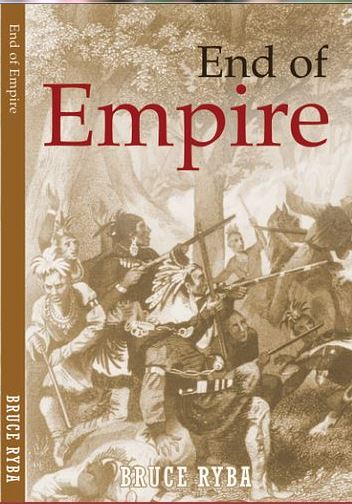 Book Two: Available on Amazon November 2023
---