Site Map
(Rambling haphazard index or table of contents)

---
SLS rocket!
I took this photo from the 16th floor of the VAB.
Look closely at the person on the test stand, (right side) to get a jaw dropping understanding of how big this beast is.  Test roll out to the pad?  It was in March 2022
My flintknapping addiction (creating stone tools & arrowheads)
Kim Ryba's collected stories of Horse rescue on Amazon
My space center science fiction story on Kindle "Woodpecker"

Working at Kennedy Space Center a collection of photos
Merritt Island Wildlife Refuge FISHING PERMIT

Kayaking Canaveral National Seashore

Alligators of Kennedy Space Center and surrounding waters

Crayfish migrations on Kennedy Space Center

Troll River (Never know what the cast net will bring up)


---
Off limit areas...…….. Sort of

Cape Canaveral Air Force Station


---
---
Kayaking in the Fog, not just the normal foggy thought patterns but the white stuff

Pine Island, Indian River Lagoon & MR340 training

---
88 Hours of mud and heat. A race story

Why enter the MR340 River Race?


---
The Lagoon......

Mosquito Lagoon: Not quite so normal day of training

Mosquito Lagoon: kayaking to the last Space Shuttle Launch

---
---
Bit of history and old stuff....

History & creation of the Indian River Lagoon

         The Ais: Native Americans of Kennedy Space Center & the Indian River Lagoon

Spanish 1605 Exploration of the Space Coast and Indian River Lagoon

Ulumay Ais artifacts on Sykes Creek, Newfound Harbor area of Merritt Island.

Eye-witness account of the formation of the Indian River some seven thousand years ago.
A story of fiction

Chester Shoals House of Refuge (pre space program)

An Oddity found on the beach of KSC


---
Feeder creeks of the Indian River lagoon system...….

---
---
Rivers of Florida around the Space Center

Rivers and Creeks I DO NOT like


---
Night, we own it.....

Bioluminescence paddling disaster story

---
Please, the environment.....

Rescue the Indian River Lagoon  -please

Brevard Indian River Lagoon Coalition

(help the lagoon https://helpthelagoon.org/)

Port Canaveral lock problem...(Royal Flush)

Contamination and Cancer Hot Spots south of Patrick Air Force Base 

Please help the Brevard Zoo track terrapins on the IRL:
Fill out the
     Diamondback Terrapin sighting form

---

Long time in the past: My job as a Pan Am Diver

Extensive history of the Eastern Test Range (not mine)

Missouri items: The MR340 kayak/canoe race down the Missouri River brings me back to Missouri.
When not on the river I get a brief glimpse of the slowly changing rural Midwest.
I am often surprised......Sometimes dismayed

---
 Cindy & Kim's Great horse and mule stories at Every Cowgirl's Dream
---
A comprehensive list of damages by the City of O'Fallon
Weldon Springs Uranium Processing Plant

O'Day Park and the pipeline leak

Eminent Domain: Creation of Augusta A. Busch Memorial Conservation and Weldon Springs Conservation Areas

Winter survey of the Missouri River for the MR340

EPA Inspector General and the disappointing failure

Lawsuit against the City of O'Fallon

And of course Lawsuit ends in victory by O'Fallon

Videos of flooding caused by the Park

Storm water failure by the City of O'Fallon

Terminus! A review of one small park structure as an extrapolation of the O'day Park project & taxpayer abuse.

Malfeasance of the Missouri Department of Transportation & photos of a defective park entrance.

Letter to the Missouri Coalition for Roadway Safety about the O'Day Park intersection on Highway DD

O'Day Park & the sad/deadly irresponsibility of MoDOT (Missouri Department of Transportation)
or
"The equestrian disaster that could have been prevented"

"Billy" Busch to build a 20,000-square-foot microbrewery on Benne Road & the neighbors are not happy. 

O'Day Park change in Water shed & increase of erosion

O'Day Park Concerts of opposition

O'Day Park and flooding of adjoining horse pastures

Plight of the Indiana Bat and the new housing development on the west side of the O'Day Creek

Presentation to the O'Fallon, Planning and Zoning Committee in opposition to paving the 200 acres

Letter sent to Channel 2 News in opposition to the clear cutting of 200 acres.


---
Space Center stuff:
YouTube video of the SpaceX rocket being rolled to the KSC visitor center!!!!!!!
YouTube video with the NASA Administrator: BACK TO THE MOON IN FIVE YEARS (Excitement on KSC)
"Almost" all the Space X landings in order (You Tube just for fun!)

The 300' ML Mobile Launch Tower move to the beach launch pa

ML Mobile Launch Tower move from the Launch Pad to the VAB

NASA Guidelines for Dealing with the Media

---
Kennedy Space Center Mysteries?

An odd marker discovered (re-discovered) on KSC

Mystery hand print on Mosquito Lagoon

Sand dune restoration and an odd item under the sand


---
---
---
      Art of the Space Center Page Two!

        Art of the Space Center Page Three!

What happed to page 4?

Fifth page of Space Center Art

 Vacation kayak paddle trip to the San Juan Islands

Paintball along the Space Coast

---
Favorite links:
Best link so far to space center area kayak outfitters (supporting local business)
Marine Resources Council  (Save the Indian River Lagoon)

Be Florida Now Saving the lagoon one yard at a time

Paddle Florida (awesome)
Don's Yackman.com kayaking web site & his excellent book of kayaking stories "The idling bulldozer and other kayaking stories"

MR340 kayak canoe race (Forums)
Floating Dreams  (Video/drone footage of the MR340 Race)

WaterTribe  (Think your tough enough?)
Suwannee River 230 Canoe and Kayak Race. (Endurance race) RodPriceAdventure.com. (Think your tough enough?)

Merritt Island Wildlife Refuge
Tickets to see Space Shuttle Atlantis at the KSC visitors center
Spot the International Space Station
Kayakfari   Such a cool site!

Pterosaur Heresies (Just a cool site)

 Cindy & Kim's Great horse and mule stories at Every Cowgirl's Dream
Web cam on the Missouri River for the daily fix of river conditions:
Consider "Pre arranged" Parking spots for Launch Viewing: the Viewber Club

Brevard County Events (Space Coast)

MR340 Required and suggested equipment

MR340 Race Mistake #1  Paddling too Fast

2019 MR340 Kayak race delayed because of historic flooding

  Quality Kayak Expeditions of the Space Coast

---
My other website: Pet Turkeys (navigates away from this page)

---
---
Excerpts from my book
"Freedom's Quest"

---
---

Return Home from Site Map page

---
---
Do you need the perfect gift?
For pet lovers around the globe, "It's a Matter of Luck" is a collection of heart warming stories of horse rescues from the slaughterhouse. 
Available on Amazon: 
---
---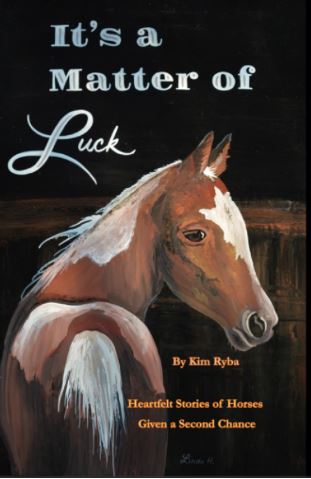 It's a Matter of Luck: Inspirational, Heartfelt Stories of Horses Given a Second Chance.
by Kim Ryba & Lina T. Lindgren
Warning: This book may cause your eyes to water in a good way. (speaking from experience after reading it)
Please give Kim and Lina a heartfelt review on Amazon!
---
---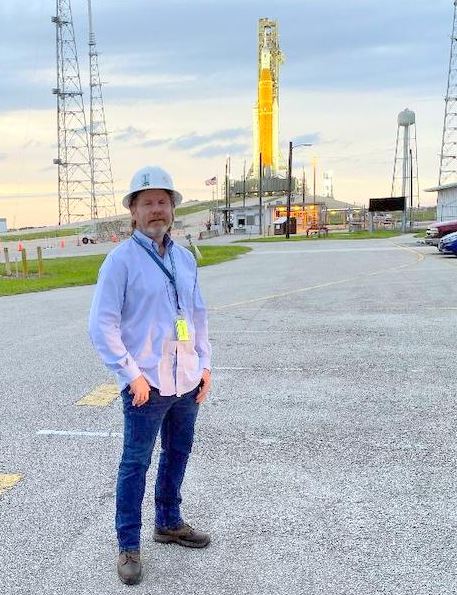 Author Bruce Ryba at Kennedy Space Center Launch Pad 39B & Artemis 1. "We are going to the Moon!"
For the video versions of information, please check out my YouTube Channel (Turkeys, Flintknapping, dive stories etc.)
---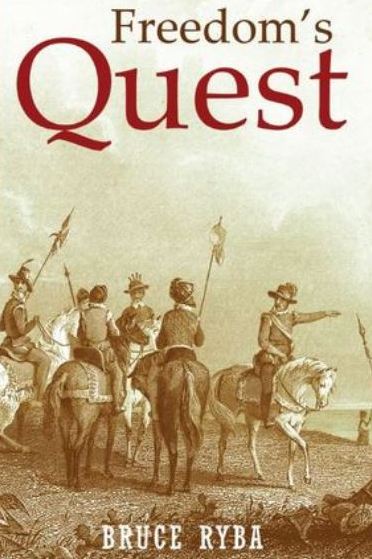 My fictional series/stories on Florida history:
Freedoms Quest (book one)
Struggle for the northern frontier and other lost tales of old Florida. 
Available on Amazon
---