Guidelines for Dealing with the Media
So after the recent media interview about kayaking on the space coast and Kennedy Space Center, (and a little bragging about the MR340 race) my supervisor at KSC sent me the following Reminder: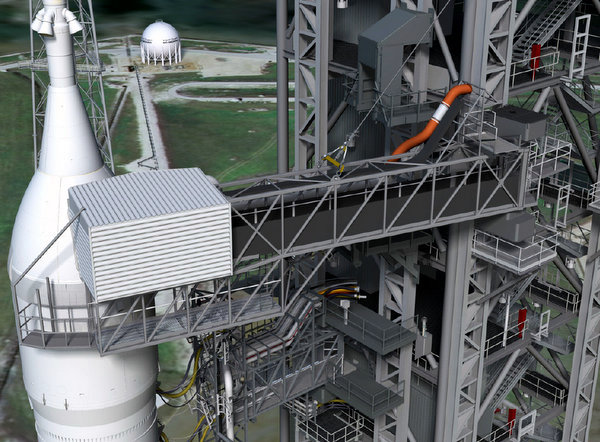 Mobile Launcher & walkway to the SLS Orion capsule. Artwork Credit: NASA

Guidelines for Dealing with the Media
"We are extremely fortunate to work for NASA, the agency whose Employee Viewpoint Survey scores once again made it the "Best Place to Work" for large agencies for the sixth year in a row, and to be a part of Kennedy Space Center, the world's premier multi-user spaceport. I know that everyone takes great pride in their contribution to America's space program."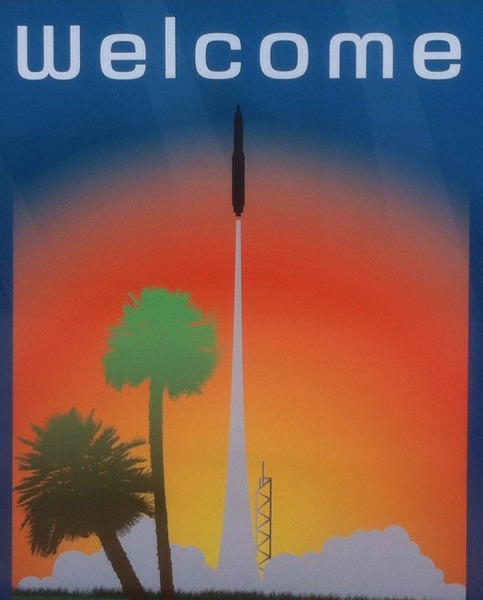 Banana Creek viewing site artwork

"In our jobs, we may have access to privileged information, work with cutting-edge technology, process sensitive payloads, or work on the next spacecraft for human spaceflight. I know that all of us are excited to be involved in the space program, and we want to share our knowledge. However, since we are often considered to be experts by those outside of the agency, all of us must be extremely conscious of what we say and how we say it, particularly when dealing with members of the media."

---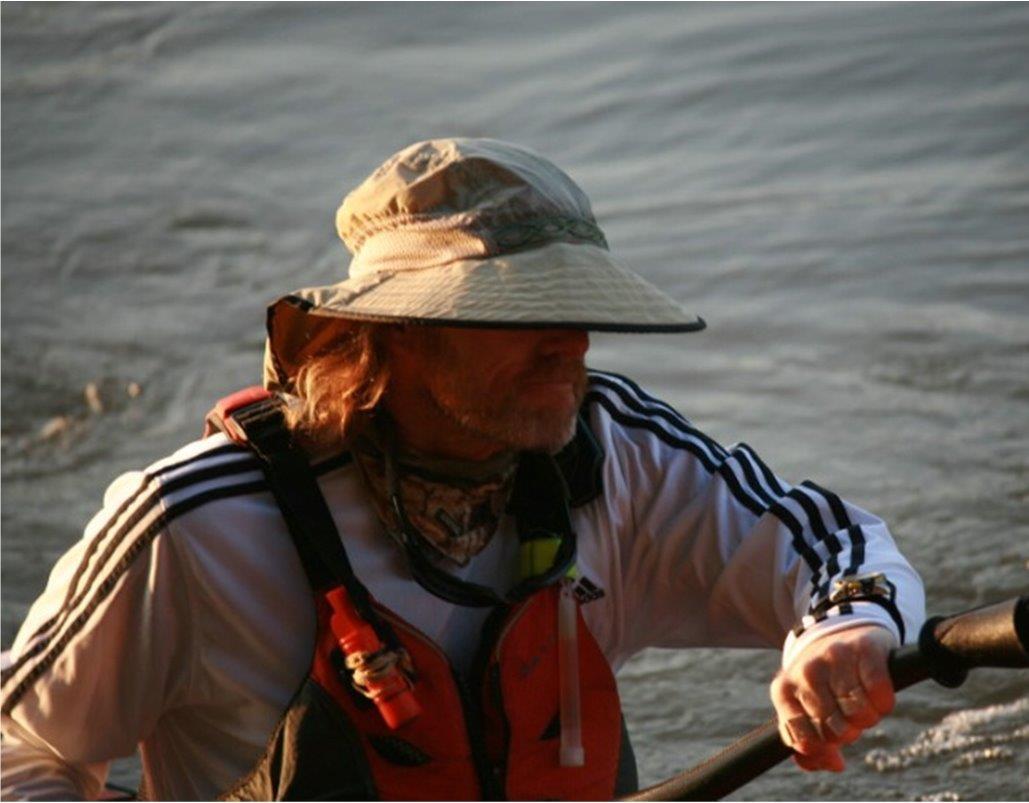 I do admit I showed a little too much enthusiasm for the Missouri River MR340 mile race "Mud and mosquitos"

---
"Here are a couple of guidelines to keep in mind if you are contacted by the media, whether it be print, TV, radio or a social outlet:"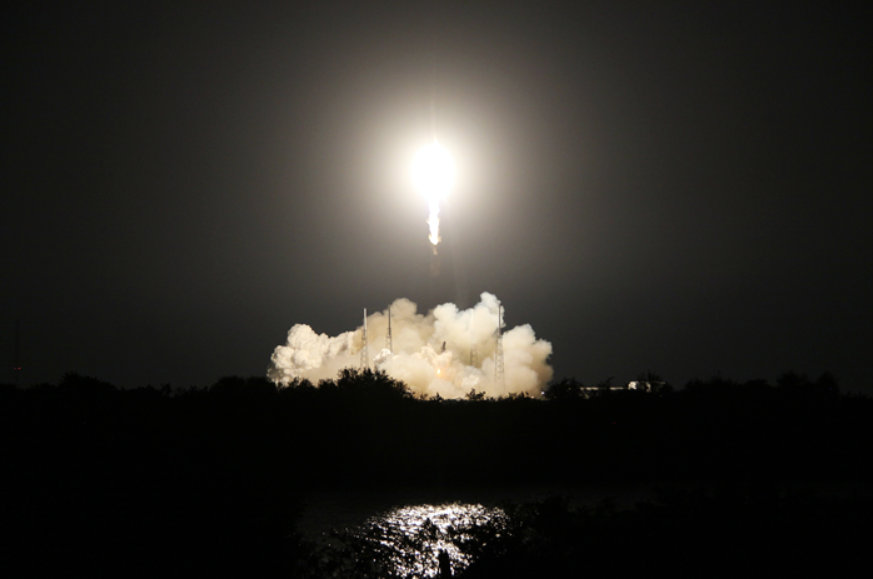 Photo Credit: NASA (but worth the paddle)

"1.       NASA employees may share publicly available information to the media and the public about their work. When doing so, employees shall notify their immediate supervisor and coordinate with their public affairs office (PX) in advance of interviews whenever possible, or immediately thereafter, and are encouraged, to the maximum extent practicable, to have a public affairs officer present during interviews. If public affairs officers are present, their role will be to attest to the content of the interview, support the interviewee, and provide post-interview follow-up with the media as necessary."
I don't know...Was I supposed to contact someone when talking about Kayaking?......Guess so.....

"2.       If you are asked for your opinion by a member of the media, it is improper for you to imply, in any way, that you are speaking on behalf of NASA. Therefore, it is necessary that you take affirmative steps to make it clear that any opinion is solely your personal point of view and that it does not necessarily represent the views of NASA.  You must ensure that any personal comments are not attributed as official NASA policy and that the interviewer attributes them solely to you."
Well I do admit, I have too many opinions

3.       You may not, under any circumstances, divulge nonpublic, proprietary, or classified information.  Such disclosures are prohibited by law and the Standards of Ethical Conduct, and can lead to either criminal prosecution or administrative disciplinary action, or both.
Duh, I am not the Sectary of State who was immune to any crimes for leaking classified information

"For the full list of interview guidelines, please refer to the Interviews section of the NASA Policy on the Release of Information to News and Information Media."
End quotes

---
Luckily for me, I stutter too much when excited- talking kayak stuff -not quite "Waxing eloquently" and the Press turns the camera off in disgust. (politely hitting the power button but pretending like they are interested. -That is called being professional)
Anyway, rules is rules and I will follow...them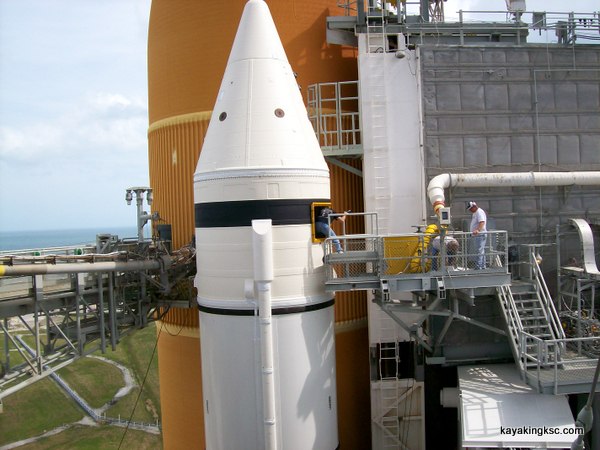 Photo credit: Mine.....awesome job.

---
Return Home from Dealing with the Media page

---
---
Do you need the perfect gift?
For pet lovers around the globe, "It's a Matter of Luck" is a collection of heart warming stories of horse rescues from the slaughterhouse. 
Available on Amazon: 
---
---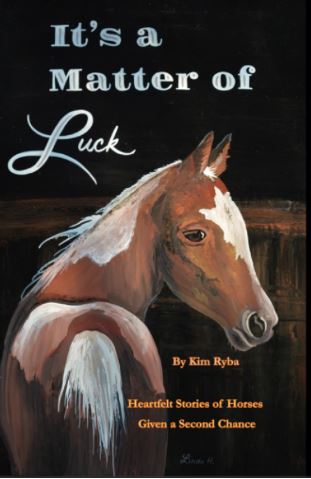 It's a Matter of Luck: Inspirational, Heartfelt Stories of Horses Given a Second Chance.
by Kim Ryba & Lina T. Lindgren
Warning: This book may cause your eyes to water in a good way. (speaking from experience after reading it)
Please give Kim and Lina a heartfelt review on Amazon!
---
---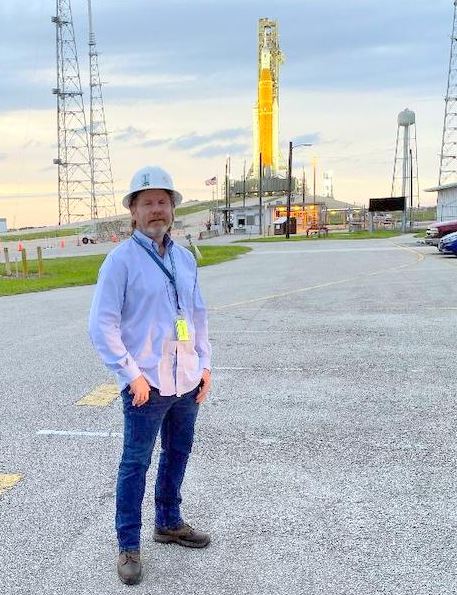 Author Bruce Ryba at Kennedy Space Center Launch Pad 39B & Artemis 1. "We are going to the Moon!"
Author's discussion (that's me) on You Tube of a book review on Amazon
For the video versions of information, please check out my YouTube Channel (Turkeys, Flintknapping, dive stories etc.)
---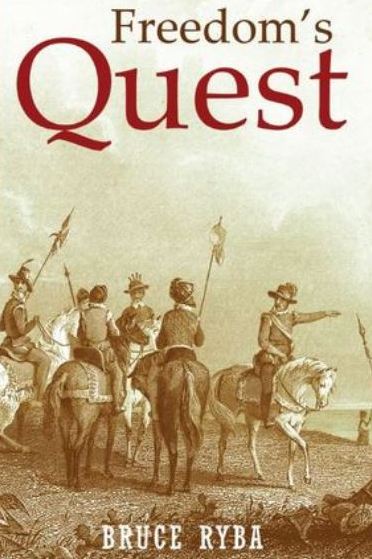 My fictional series/stories on Florida history:
Freedoms Quest (book one)
Struggle for the northern frontier and other lost tales of old Florida. 
Available on Amazon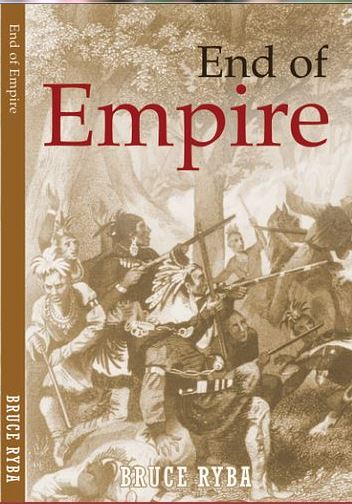 Book Two: Available on Amazon November 2023
---