Kayaking Kennedy Space Center
The past, the future, & nature intertwined with the three lagoons & North America's longest estuary

Simple description of the web site pages:
Kayaking, Florida history, the Space Center past and future.
A dying lagoon, a lost people, lost treasures, retired space ships, remote beaches, wildlife and rocket viewing, the Eastern Test Range and return to the moon!
Manatees, alligators, surfing, endurance kayak racing, a pipeline leak and a ghost or two.
Even an abandoned yellow cake factory & ill advised park. And?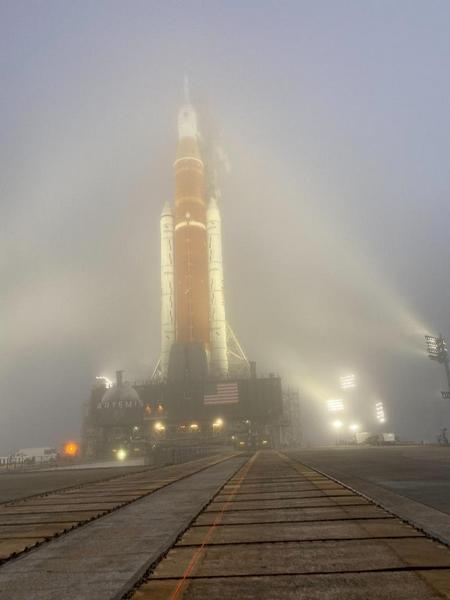 Above photo:
The maiden roll out of the SLS rocket setting down at launch pad 39B, three hours before dawn & ocean fog floating in.
Photo credit: Mine! 03/18/22
---
---
Temp Note: To all coming to the space coast for the launch of the Artemis 1, SLS/Orion: NASA sent this link to everyone about traffic after the launch, but there is really good information
---
---
And then Dawn....

Welcome to the central Florida east coast and Quality paddling explorations on the lagoons, canals and estuarine & freshwater rivers that surround Kennedy Space Center and central Florida. 
This site is:
*A conglomeration & collection of past, current and future addictions.
*A photographic ensemble and refracted wisdom with a dubious psychotherapeutic perspective, imitation of erudite perplexities viewed through the provocative epicurean wilderness.
*Forays & occasional mud cached shuffling in the dawn mists of mosquitos, extensive allegorical mosaic interpretational ingenuity and edifice of dangerous illusions, related assertions, exegeses critical explanation, expositions or interpretation.

"The more you explain it, the more I don't understand it."
- Mark Twain

You can ignore the previous paragraph and Just Paddle....

---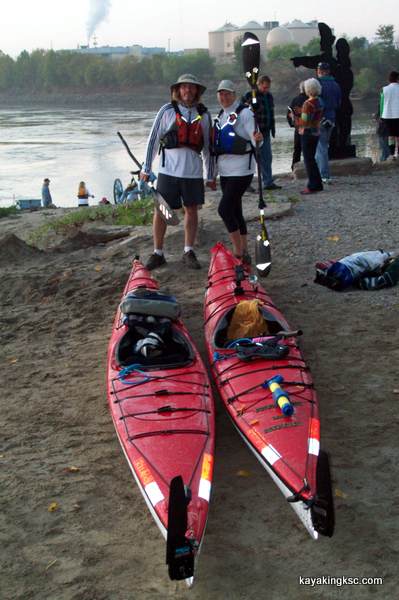 MR340 endurance race (smiling for a little while yet)

---

The "Space Coast" of east central Florida is one of a handful of locations on the planet where water enthusiasts can view diverse wildlife and rocket launches during the same paddle adventure.
Or paddle the lagoons at night to view the breath taking wonders of Bioluminescence and see a ULA Atlas or Space X Falcon rocket light up the night!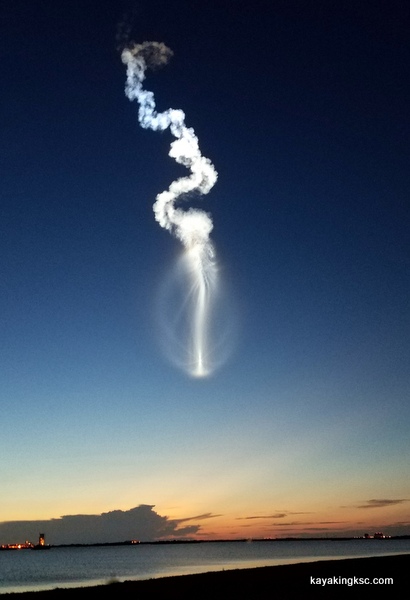 ULA Atlas Rocket light show at sun rise on the Banana River 
NASA Causeway, Kennedy Space Center
Photo Credit: Mine 8/8/19

---
(Haphazard Site Map or table of contents)
"A lot of pages"

---
Photo Credit: NASA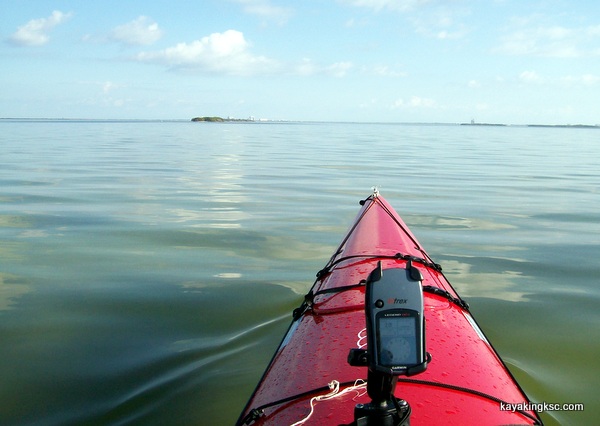 Blissful escape into the solitude of the Banana River "No Motor Zone" southern boundary of Kennedy Space Center.

---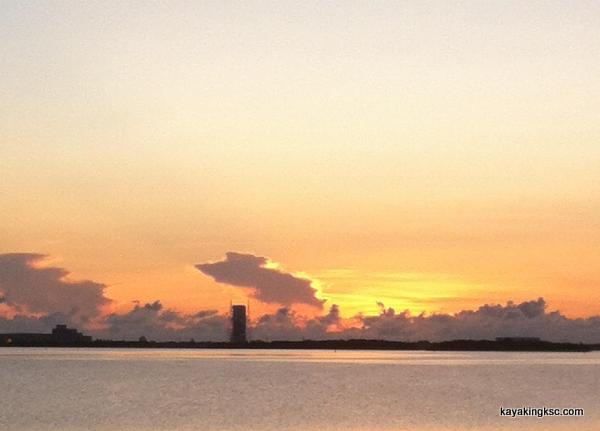 Dawn on a space center lagoon
(Rocket launch tower in the background)

---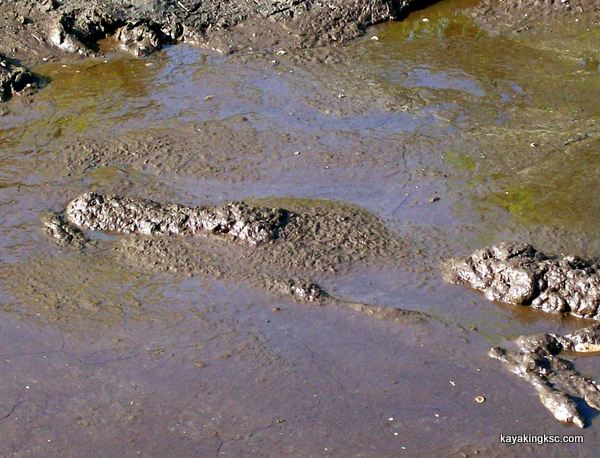 Hey, HEY is that something alive in the mud?

Why Kennedy Space Center?

Kennedy Space Center shares a boundary with the Merritt Island National Wildlife Refuge. The Refuge encompasses 92,000 acres of pristine habitat for more than 331 species of birds, 31 mammals, 117 fishes, and 65 amphibians and reptiles.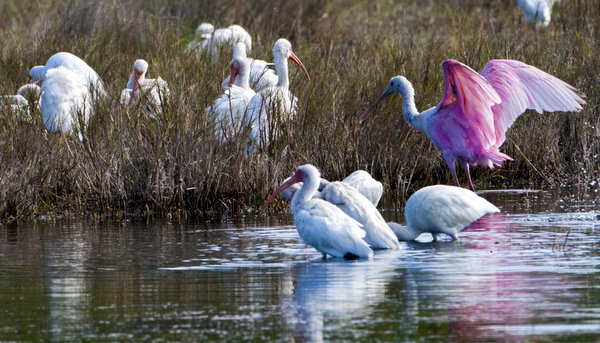 ---
However to be honest, there is a selfish reason for my love of kayaking Kennedy Space Center.

I hate crowds.
And can hardly think of anywhere else that can provide the solitude and beauty of paddling the 8000 acres of the "No Motor Zone" of KSC or the shallow waters of Mosquito Lagoon.
As mentioned on the No Motor Zone page: a "crowded" day on the NMZ is a dozen canoes or Kayaks, every now and then a sail boat, however the sailboats have to stay in the deep water channel dredged to ship rocket segments.

Drone Video of KARS Park, & "No Motor Zone" north Banana River

Manatees, local warm water inhabitants of the KSC waters

---
Badge?

Do you possess a KSC security access badge? (issued to workers at Kennedy Space Center and Cape Canaveral Air Force Station)
What areas can your badge get you that is closed to the general public? Or if you can get a Car Pass?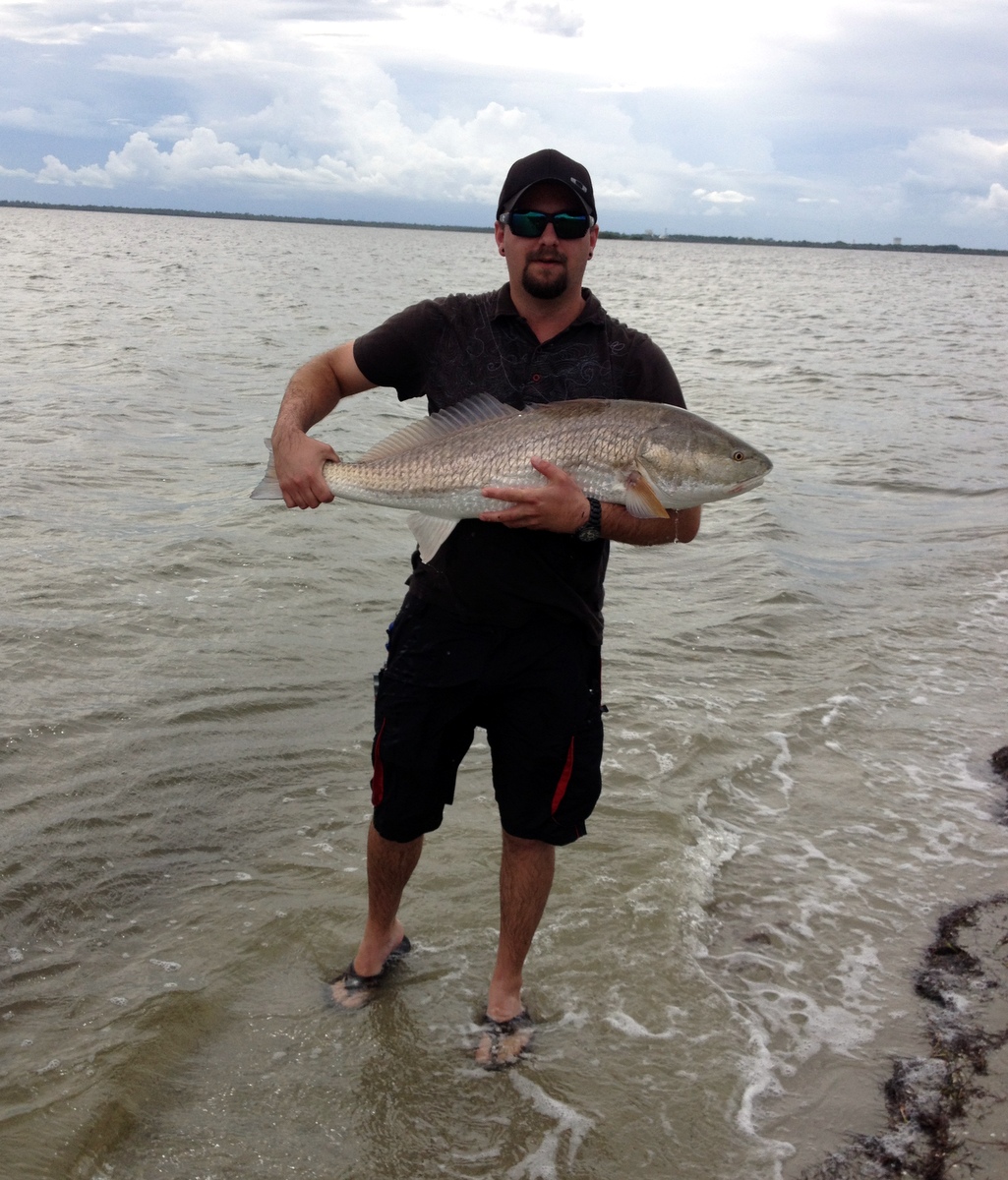 The North Banana River "No Motor Zone" is often called "Jurassic Park" for good reason!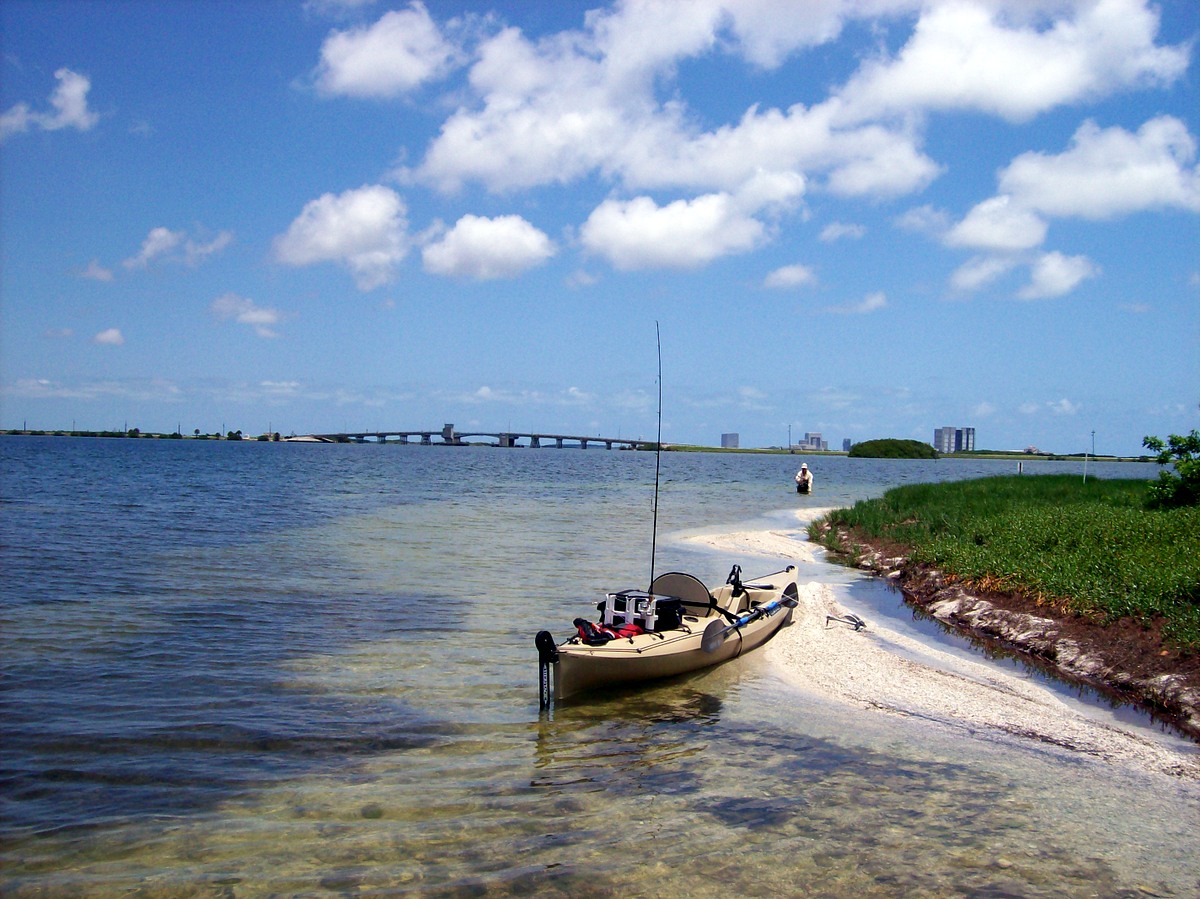 The "Off Limit Areas"

The NASA Causeway bridge in the distance, is the northern border of the No Motor Zone. Any boats that set off the motion alarms under the bridge will bring security boats and cars.
At least twice, we have watched "Lost Tourists" in powerboats cross  under the bridge and watched the wrath of Kennedy Space Center Security pounce on the hapless trespassing boats!
And we have seen at least one sailboat pushed against the shoreline by the unpredictable winds of the lagoon. Think safety at all times on the water.

---
Shuttles are gone, but stories are forever....

Kayak Space Shuttle Launch story

Surprising sight one early morning kayaking in the No Motor Zone.  Shuttle on barge!
Just never know....what will be next.

Ais Indian knife or dart point

The shoreline of the 156 mile long Indian River Lagoon was  the home of Native Americans known as the Ais for nearly 5000 years.
Every time a hurricane thrashes the lagoon edges, new artifacts are exposed. Adding new information to the history of the Indian River Lagoon.
A new threat is attacking North Americas most diverse estuary. What can you do to help rescue the IRL?
---
---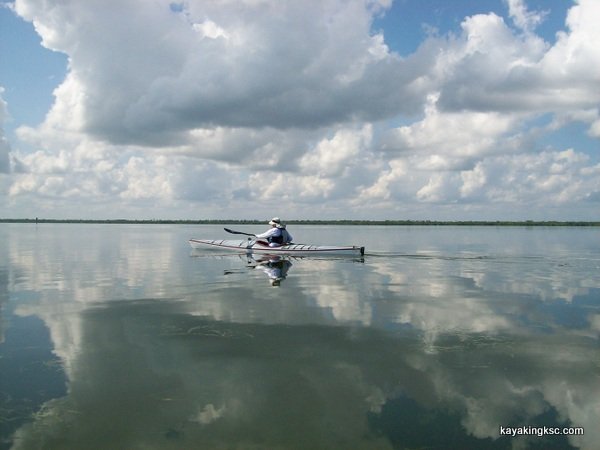 Why Kayak?
Dazed commotion of stormy seas
Comforted by the warmth of spray skirt on kayak
Quick sharp pull of paddle blade gluttonous exhilaration
Ecstatic turbulence of waves that roll and rise feel how good it feels
Radiant rainbow of spray found I ecstasy boat dancing in the waves
Finding brightness in startled surf-forming consciousness adolescent passion reprise
Humming a silent tune
Knew This Would Happen

---
---
---
If you made it this far.....
You might notice on the Site Map and page header, some pages on Missouri.
A lot of the information deals with attacks on our family horse boarding stables the somewhat corrupt City of O'Fallon. A list of assaults by the city.
Not Florida however a broken oil pipeline or abandoned Yellow cake facility can impact any one & any habitat.

---

Contact:  Clovis636@aol.com
Kayakingksc.com
Petturkeys.com (my other web site)

---
---
Do you need the perfect gift?
For pet lovers around the globe, "It's a Matter of Luck" is a collection of heart warming stories of horse rescues from the slaughterhouse. 
Available on Amazon: 
---
---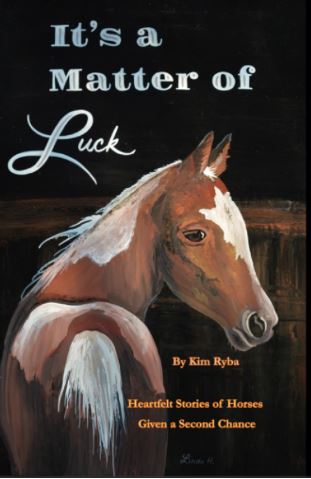 It's a Matter of Luck: Inspirational, Heartfelt Stories of Horses Given a Second Chance.
by Kim Ryba & Lina T. Lindgren
Warning: This book may cause your eyes to water in a good way. (speaking from experience after reading it)
Please give Kim and Lina a heartfelt review on Amazon!
---
---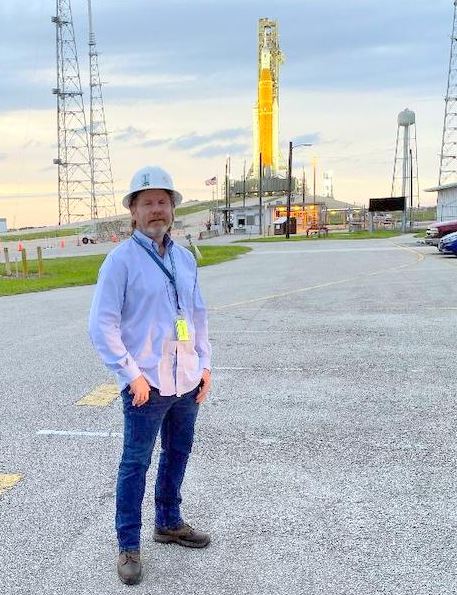 Author Bruce Ryba at Kennedy Space Center Launch Pad 39B & Artemis 1. "We are going to the Moon!"
Author's discussion (that's me) on You Tube of a book review on Amazon
For the video versions of information, please check out my YouTube Channel (Turkeys, Flintknapping, dive stories etc.)
---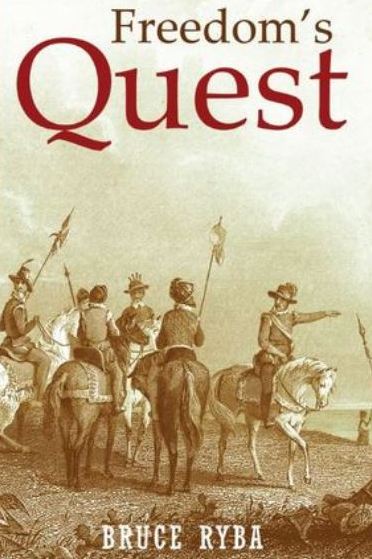 My fictional series/stories on Florida history:
Freedoms Quest (book one)
Struggle for the northern frontier and other lost tales of old Florida. 
Available on Amazon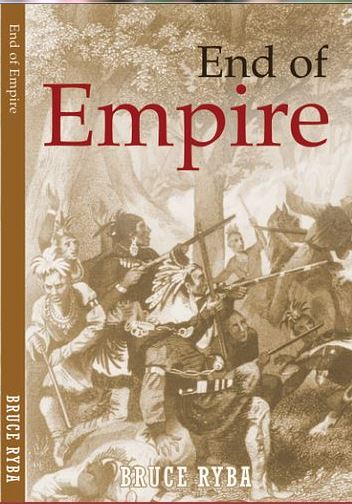 Book Two: Available on Amazon November 2023
---