ML Mobile Launch Tower move from the Launch Pad to the VAB
Moving the 300 foot+ ML (Mobile Launch) Tower from the Launch Pad to the VAB (Vehicle Assembly Building) for a "Fit Test"

Why? Why is the trip to the launch pad and the VAB necessary?
Extensive modifications to both the Launch Pad, the mobile launch tower and the VAB.
The 350' tower needed to be shuffled around to see what no longer fit. (Will not air the dirty laundry)
Also, it was a good shake down for new personnel and new procedures since the shuttles retired.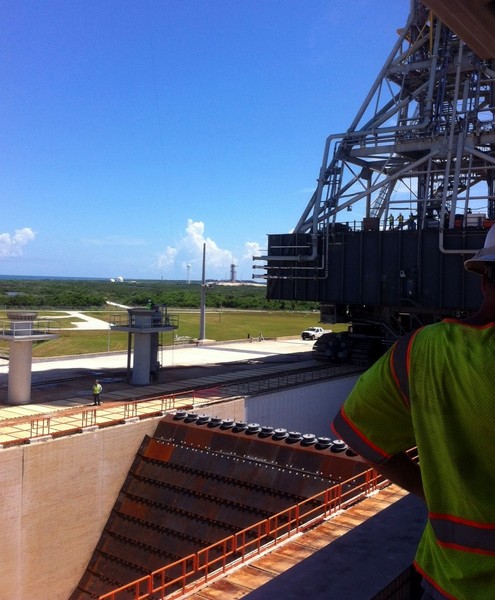 "Close up view"
Top of the pad, the crawler and tower straddling the flame trench & deflector. -"A few things" did not fit. Photo credit: mine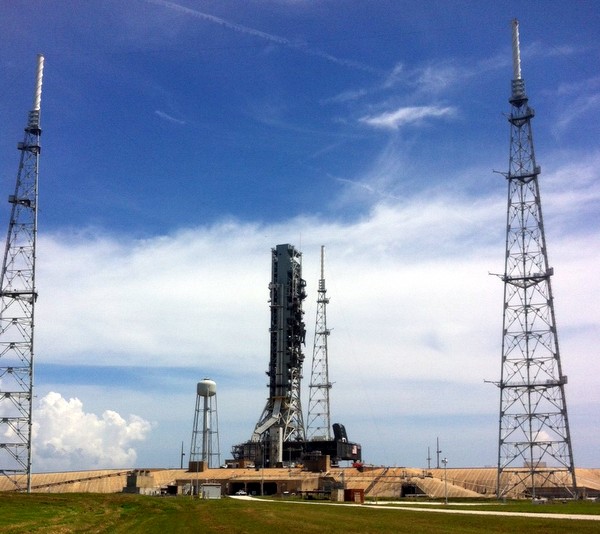 "Distant view from the west side of the pad"
Just before the move from the pad to the VAB
(Good shot of the three lightning towers--Central Florida is the lightning capital of the world)
Photo credit: mine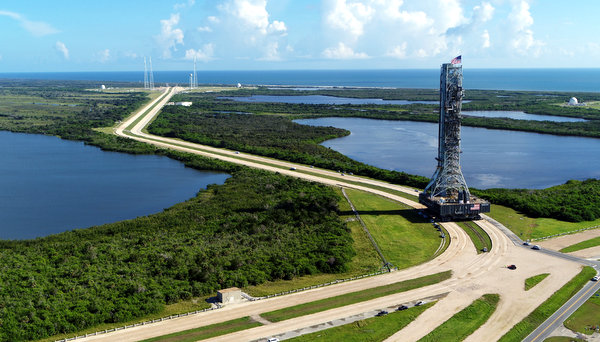 The Crawler and ML tower on the return journey to the VAB
About to cross the filled in Banana Creek

Photo Credit: NASA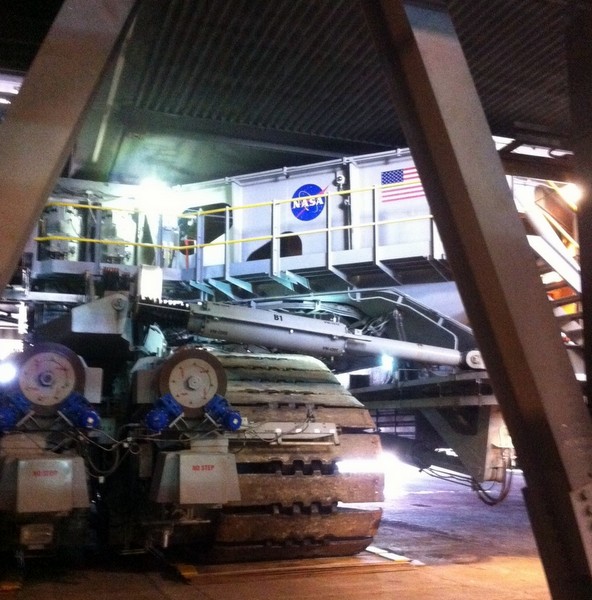 The Crawler carrying the ML tower coming to a stop in the VAB    Photo credit: mine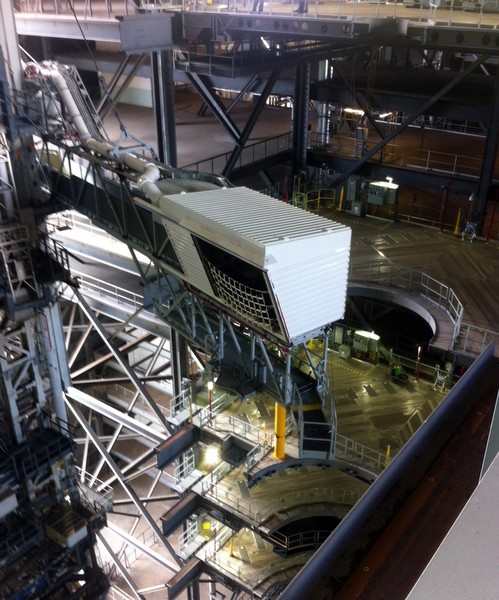 A view from the 28th floor of the VAB and the top of the ML tower as it moves into the VAB.
The white box in the photo is the astronaut access arm for enter the Orion Capsule/SLS rocket.
Photo credit: mine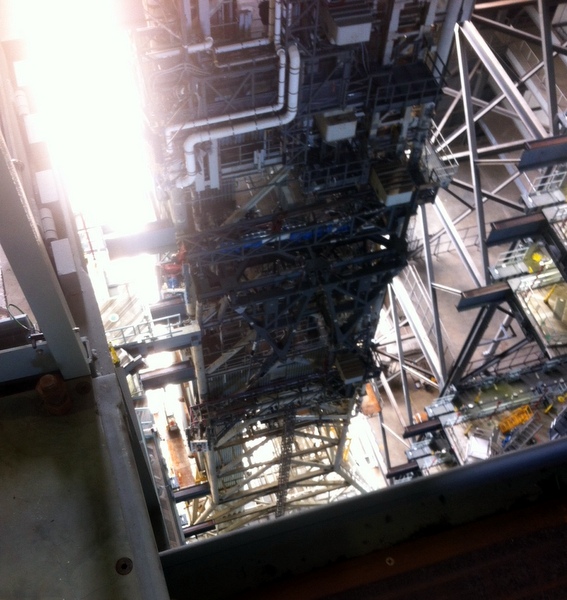 "Looking Down" from the 28th floor of the VAB
Vertigo??

---
---
Result of the "Fit Test"?
A few things did not fit, however it was an awesome sight to behold-even without a rocket yet.
Bittersweet ramble: I worked on 50-75+ shuttle moves.
The overwhelming diesel fumes, the Florida heat, Florida mosquitos and excitement was the same for the ML tower.
Definitely hit the "Lotto" working at Kennedy Space Center

---
---

Return Home from Moving the ML Launch Tower to the VAB page

---
---
Do you need the perfect gift?
For pet lovers around the globe, "It's a Matter of Luck" is a collection of heart warming stories of horse rescues from the slaughterhouse. 
Available on Amazon: 
---
---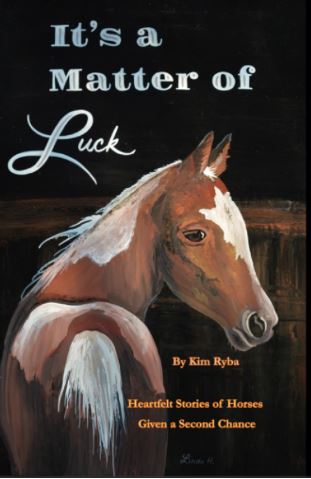 It's a Matter of Luck: Inspirational, Heartfelt Stories of Horses Given a Second Chance.
by Kim Ryba & Lina T. Lindgren
Warning: This book may cause your eyes to water in a good way. (speaking from experience after reading it)
Please give Kim and Lina a heartfelt review on Amazon!
---
---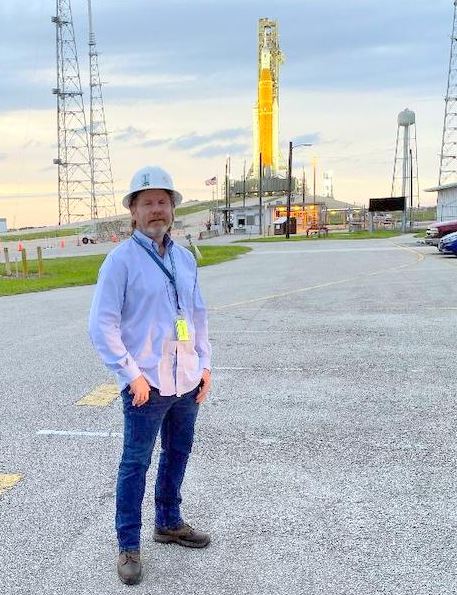 Author Bruce Ryba at Kennedy Space Center Launch Pad 39B & Artemis 1. "We are going to the Moon!"
Author's discussion (that's me) on You Tube of a book review on Amazon
For the video versions of information, please check out my YouTube Channel (Turkeys, Flintknapping, dive stories etc.)
---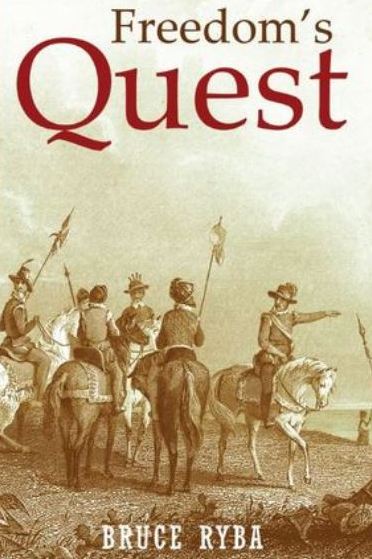 My fictional series/stories on Florida history:
Freedoms Quest (book one)
Struggle for the northern frontier and other lost tales of old Florida. 
Available on Amazon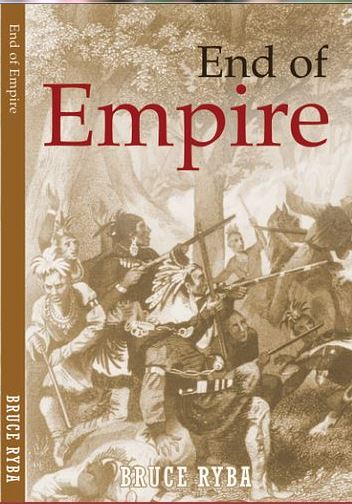 Book Two: Available on Amazon November 2023
---