Save Stonebridge Stables
A letter about changing watersheds
I was emailed a letter that was sent to Channel 2 news. "Seeking Help"
Background:

Stonebridge Stables sits between the new City of O'Fallon "O'Day Park" & the proposed 600 home development of Caledonia. The new park has caused massive changes in the water speed, water levels and turbidly in the O'Day Creek.
The obvious result has been erosion and flooding
Currently there is legal action against the park and a protest about clear cutting 200 acres in the new development of Caledonia

Stonebridge Stables

---
The following letter was sent to Channel 2 news.

---
Save Stonebridge Farm…
Save Stonebridge Stables…
Stonebridge Stables, is a healthcare farm that specializes in saving and rehabilitating horses, especially senior horses.
The owner Kim Ryba, has owned and managed Stonebridge Stables for over 50 years.
Now, her farm, her horses, her livelihood is being threatened by the City of O'Fallon's leaders and literally going underwater.
Elected officials are choosing to look the other way; while granting Payne Development the PUD zoning right, to clear cut trees on the cliffs and bluffs below the Streets of Caledonia, and ignoring the storm water drainage, waterways, tributaries ,and overflow into the O'Day creek, and the regulations that govern riparian zones and buffers.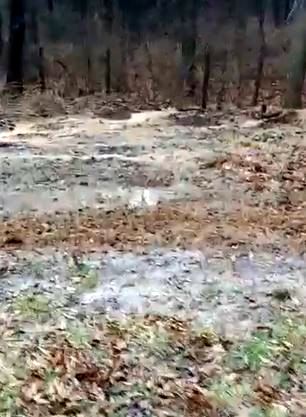 Park waters flooding pasture

Kim Ryba has tirelessly gone to the O'Fallon Board of Adjusters, Planning and Zoning and City Council to ask their help regarding the uncontrolled runoff created by the design and construction of O'Day Park, two years ago, and now from Payne Development, with their plans to develop the land on the cliffs and bluffs that overlook her farmland – known as the Streets of Caledonia.
Payne Development has been granted a PUD zoning, Planned Unit Development zoning, giving this developer a FREE pass to overlook certain rules and regulations already in place by the city of O'Fallon – it is NOT the intent of Kim Ryba to impede or hinder progress and future development but rather that Payne Development, or any developer for that matter, be held accountable and adhere to the ordinances and regulations already in place by the city and therefore conduct their business accordingly.

Development of any land should not be designed and planned without the consideration, in this case the planned development of the Streets of Caledonia, by Payne Development, of the environmental impact, the effect of the storm water drainage and run-off, the preservation of trees, the over flow issues of a creek, in this case, the O'Day, the destruction of habitats of endangered wildlife, such as the Missouria bat, and the flora/fauna of the area.
Kim Ryba has tirelessly gone again and again to these committees and to the Council to ask that they accompany her on a walk along her farm to see first-hand the devastation that has occurred to her farmland.
Time and time again the committees and Council have discounted her cry for help…just recently at the last meeting of the O'Fallon City Council meeting, Kim Ryba stepped up to the podium and made one last plea.
Some members looked attentive, while others remained non-plus… the only remark made by the Mayor, was you have 14 seconds remaining… her reply – that is all I have to say – thank you and Merry Christmas.
So in this era of social media, and instant gratification where does a pioneer woman turn to…, a woman who has worked tirelessly for others?
She is not asking to stop future development, but rather Kim Ryba is asking to continue her healthcare services, saving and caring for horses in need; but she cannot continue if the powers that be – allow and permit developers, the right to sidestep the city's ordinances, it's rules and regulations, for the so called "good of progress" …. while destroying the natural resources and endangering the land…and ultimately drowning Kim Ryba, and Stonebridge farm out of existence.
In my book that is one worthy cause…that must not be ignored.
End

More photos of the damaged O'Day

---
Note: I was not at the recent meeting & the project (Caledonia development) was tabled (for a little while) Next meeting January.
Personally I do not understand what the developer & investors can do so as Not to impact Mrs Ryba.
Their land drains through Mrs Ryba's property.
Interesting debate & I will admit I do not understand property right laws.
One thing for certain: The City (Empire?) of O'Fallon has proven to be an untrustworthy caretaker of the tax payers and the environment. That alone indicates the trees will come down and the O'Day will Flood Kim Ryba's stables and eventually wash out the Hwy DD bridge.
I pray no one, school bus or horse trailer is on the bridge when it crumbles into the raging O'Day creek.
God Help us all.

---
---

---
Return HOME from Save Stonebridge Stables page

---
---
Do you need the perfect gift?
For pet lovers around the globe, "It's a Matter of Luck" is a collection of heart warming stories of horse rescues from the slaughterhouse. 
Available on Amazon: 
---
---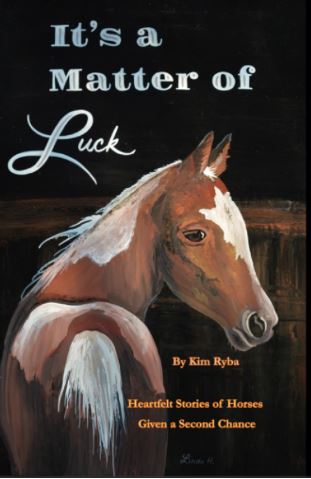 It's a Matter of Luck: Inspirational, Heartfelt Stories of Horses Given a Second Chance.
by Kim Ryba & Lina T. Lindgren
Warning: This book may cause your eyes to water in a good way. (speaking from experience after reading it)
Please give Kim and Lina a heartfelt review on Amazon!
---
---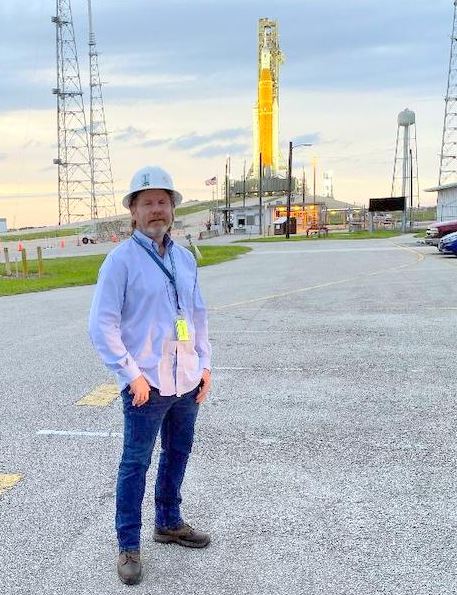 Author Bruce Ryba at Kennedy Space Center Launch Pad 39B & Artemis 1. "We are going to the Moon!"
Author's discussion (that's me) on You Tube of a book review on Amazon
For the video versions of information, please check out my YouTube Channel (Turkeys, Flintknapping, dive stories etc.)
---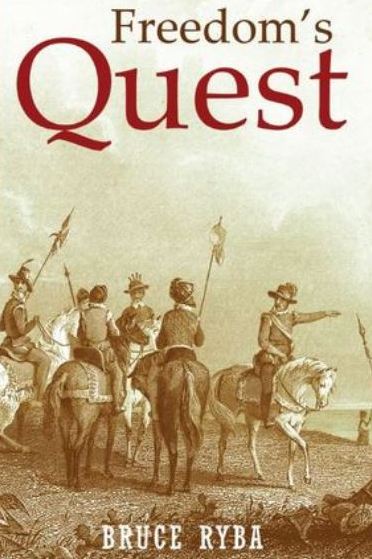 My fictional series/stories on Florida history:
Freedoms Quest (book one)
Struggle for the northern frontier and other lost tales of old Florida. 
Available on Amazon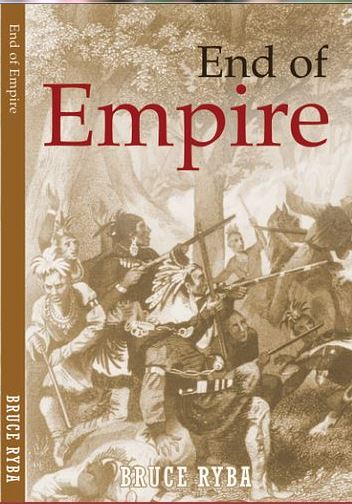 Book Two: Available on Amazon November 2023
---