Hillsborough River
Hillsborough River State Park
---
Only a few hours west of the Space Center the Hillsborough River is an verdant oasis in the developed communities generally known as the Tampa Area.
Since I do not live there, that I generally name everything west of Orlando and south of Three sisters springs: "Tampa Area"
Am I wrong in the naming? Sure.
However for a time while in the USAF, I was stationed at MacDill Air Force Base and even then chose not to differentiate the Tampa-St. Pete-Temple Terrace-Indian Rocks area.
It was one solid traffic jam.

---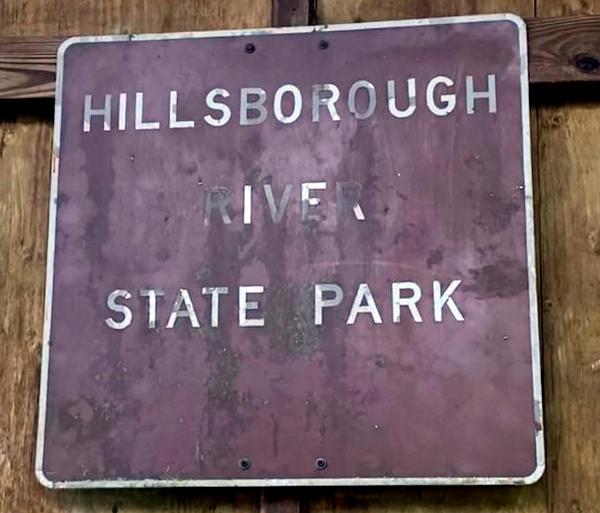 So the State has a very handsome new sign at the park entrance. I just enjoyed this one better.

---
Foggy morning

Hillsborough River State Park
Beautiful Park!  Very impressive!

My wife and set up kayaking operations at the state park. My goal was a little research for my book and to review the historic Fort Foster State Historic Site.

During the "Endless" Second Seminole War, the fort defended the bridge crossing over the Hillsborough River. The fort and bridge were attacked several times between 1836-1838 by indigenous people who did not like the phrase: "Here, Oklahoma is now yours."

Also I had wanted to Kayak this river for a long time. The warnings about the lower Hillsborough, paddlers getting lost and had to be rescued, had drawn me like bees to honey!
As did the faked bigfoot photo on the internet, and the so called rapids: Were the rapids like the Suwannee River shoals or the Peace river rocks?

Fairly good current before the river is diverted into sub-channels and dead end sloughs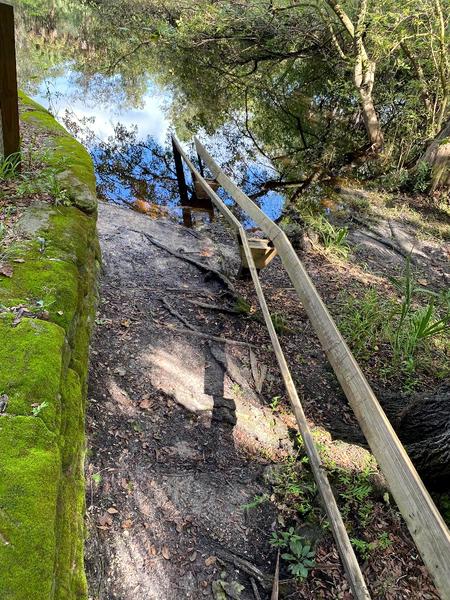 Hillsborough River unique canoe-kayak ramp

The Park canoe/kayak ramp was nothing like I have seen. I had to admire the effort and ingenuity that went into constructing the wooden ramp!
It had been designed to launch in all variations of river levels.

Closer view of launch ramp.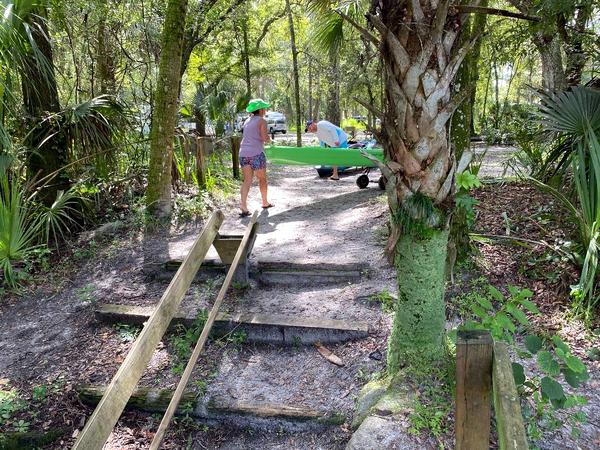 Kayakers!
I could watch how they used the wooden ramp.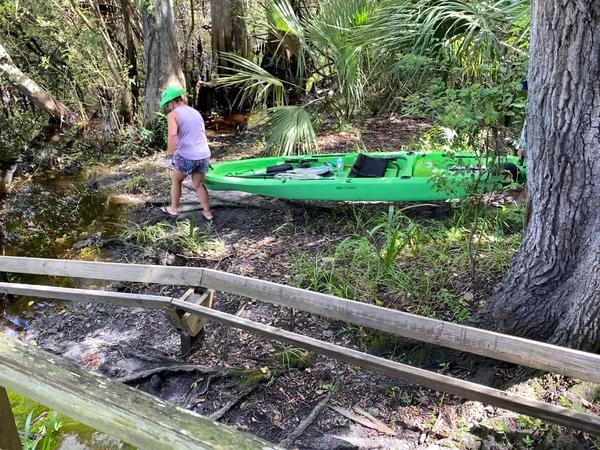 Avoiding the launch ramp?

So I watched how to best use the launch ramp and was supprised that people were not using the ramp.
They were rolling or dragging their boats down to the river along side the ramp.

The river was pretty, current not bad going back upstream.

---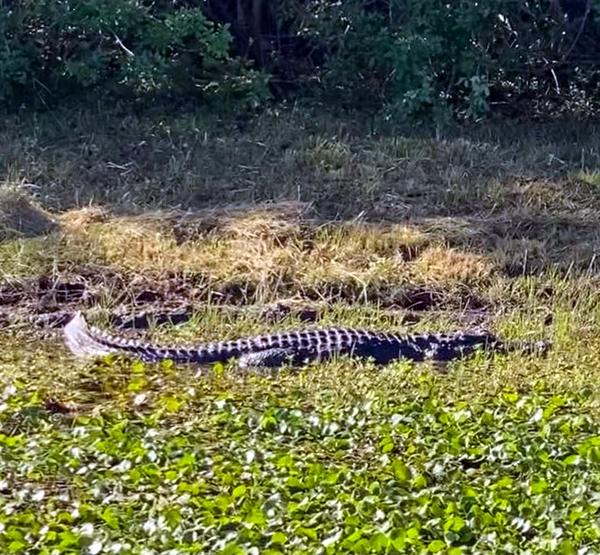 Resident of every body of water in Florida.
Just another alligator

---
Florida Summer and best laid plans.
A summer lightning storm cut our trip short. The weather radar was clear and then it wasn't!

---
Final comments.....
I saw no fake bigfoots, guess the internet was wrong?
The ramp. I think the common wide bottom plastic kayaks just do not safely fit on the ramp?
Also the person in the blue kayak warned me the water dropped off over my head at the base of the wood ramp.
So we used the bank also!

---
---
Return Home from Hillsborough River page


---
---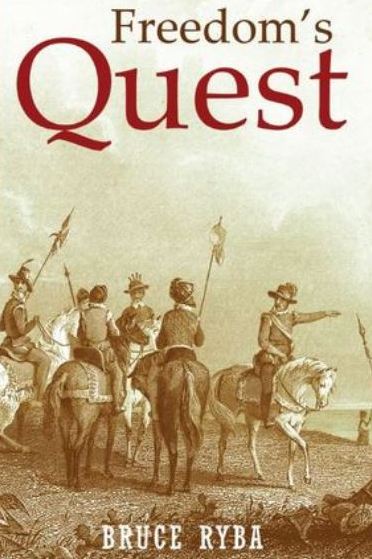 My fictional series/stories on Florida history:
Freedoms Quest (book one)
Struggle for the northern frontier and other lost tales of old Florida. 
Available on Amazon
---