Artifacts of the Indian River Lagoon
North Americas longest estuary lagoon system. People have flocked to the lagoon since it's creation approximately 5000 years ago.

The Indian River Lagoon a shallow brackish waterway on Florida's east coast is 121 to 156 miles in length (depending which inlet is chosen for the measurement) and the entire length was utilized to harvest fish, shellfish, waterfowl & water mammals. 
Artifacts can be found at every elevated section of the lagoon-mostly in the form of shell and pot sherds that line the shoreline from Ponce De Leon Inlet in New Smyrna Beach south to Jupiter Inlet near West Palm Beach.
Around Kennedy Space Center the Indian River Lagoon system includes Mosquito Lagoon and the Banana River.

Artifacts abound.

However most items that can be found along the lagoon are no longer "in context" -they are no longer in their original location.
As the east coast of Florida was at first harvested for shell digging up Indian mounds and shell middens; then developed for housing. Hundreds of miles of canals were dredged, mosquito dikes constructed and barrier islands paved over.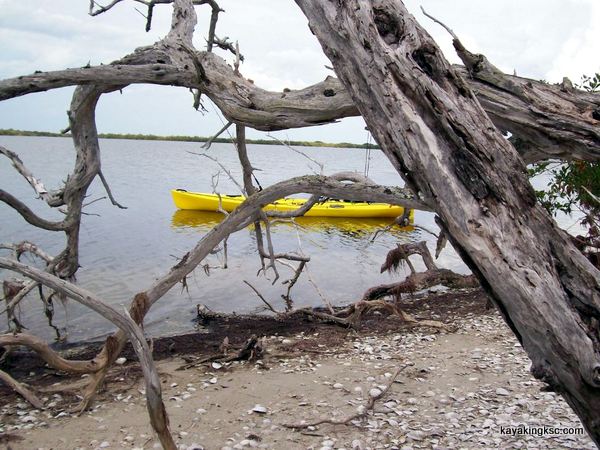 Canaveral National Seashore: artifacts whether on the beach or under the water are protected. Mr. Park Ranger will find you.
Photo of a shell midden (garbage pile)

---
A few areas remain that are relatively untouched and the artifacts are still in context: a mound complexes somehow escaped development and the Federal installations of Kennedy Space Center, Cape Canaveral Air Force station and Canaveral National Seashore. It is very important to remember that all artifacts, including a cocoa-cola bottle from the Space Race are Federally protected.
Meaning Photograph only and report if observing an artifact.

---
Florida Law.
What about collecting contextual and non contextual artifacts in the Indian River Lagoon?
Well the answer is NO.
Everything under the water belongs to the State of Florida.
 State public lands include the submerged lagoon bottom. The removal of artifacts from State lands is prohibited by Section 267.13, Florida Statutes, punishable with fines and either a first degree misdemeanor or third degree felony, depending on the circumstances.
Once again: Photograph only

---
site under construction
---
---

Return HOME from Artifacts of the Indian River Lagoon

---
---
Do you need the perfect gift?
For pet lovers around the globe, "It's a Matter of Luck" is a collection of heart warming stories of horse rescues from the slaughterhouse. 
Available on Amazon: 
---
---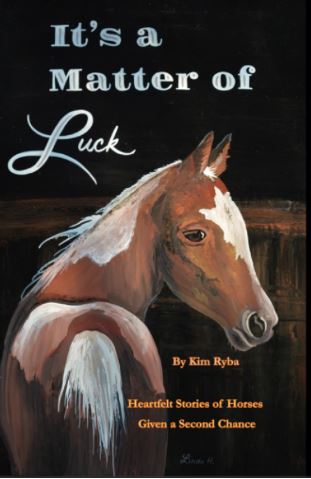 It's a Matter of Luck: Inspirational, Heartfelt Stories of Horses Given a Second Chance.
by Kim Ryba & Lina T. Lindgren
Warning: This book may cause your eyes to water in a good way. (speaking from experience after reading it)
Please give Kim and Lina a heartfelt review on Amazon!
---
---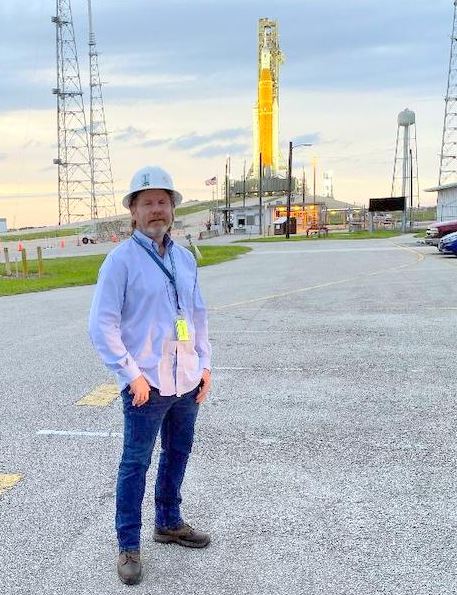 Author Bruce Ryba at Kennedy Space Center Launch Pad 39B & Artemis 1. "We are going to the Moon!"
For the video versions of information, please check out my YouTube Channel (Turkeys, Flintknapping, dive stories etc.)
---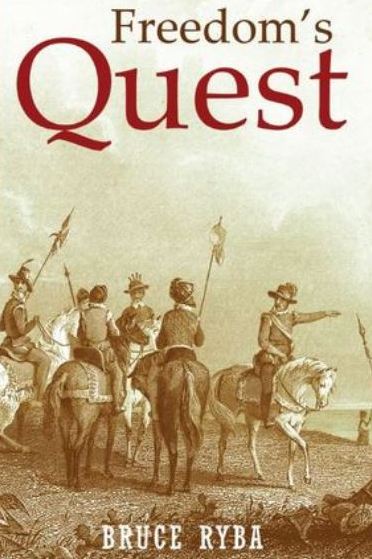 My fictional series/stories on Florida history:
Freedoms Quest (book one)
Struggle for the northern frontier and other lost tales of old Florida. 
Available on Amazon
---